America's Best Breakfast Rum Comes From a Remote, Alligator-Infested Island
The trek—via boat, then golf cart—is worth it.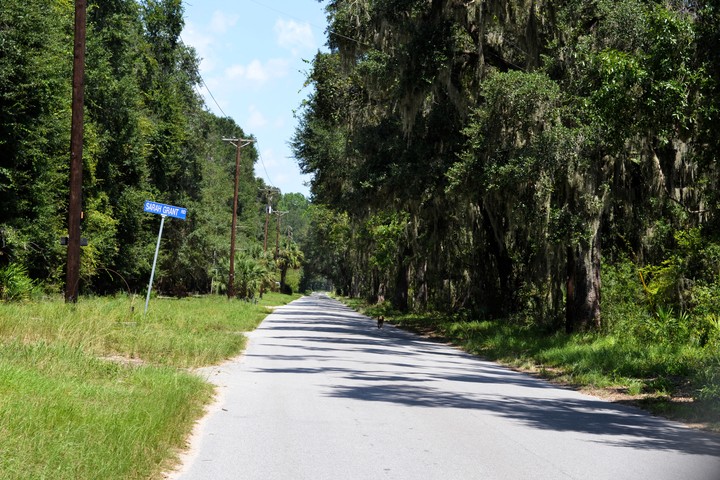 All photos by the author.
It's not often that I find myself driving a golf cart, but that's the only way to get to Daufuskie Island Rum Company, a distillery on a tiny stretch of land off of South Carolina. In between Hilton Head and Savannah, Daufuskie Island is five miles long by about two and a half miles wide. Like everyone who visits Daufuskie, I got there by boat. There's no bridge to the place, so there are very few cars on the island—hence the golf cart. The island is home to somewhere between 300 and 400 permanent residents and just four restaurants.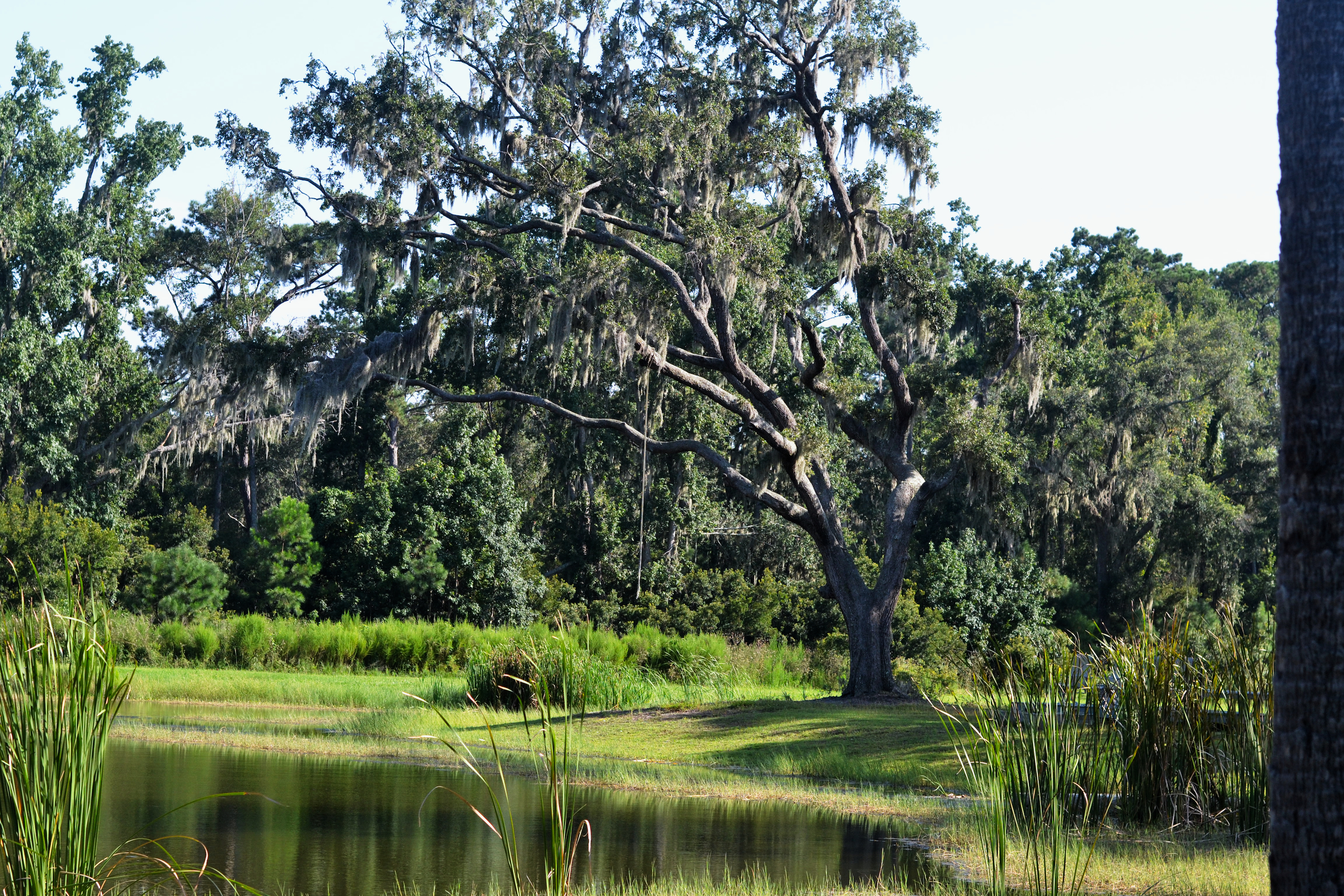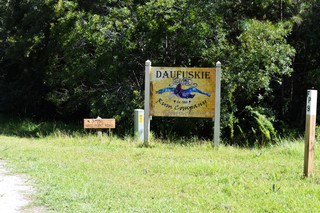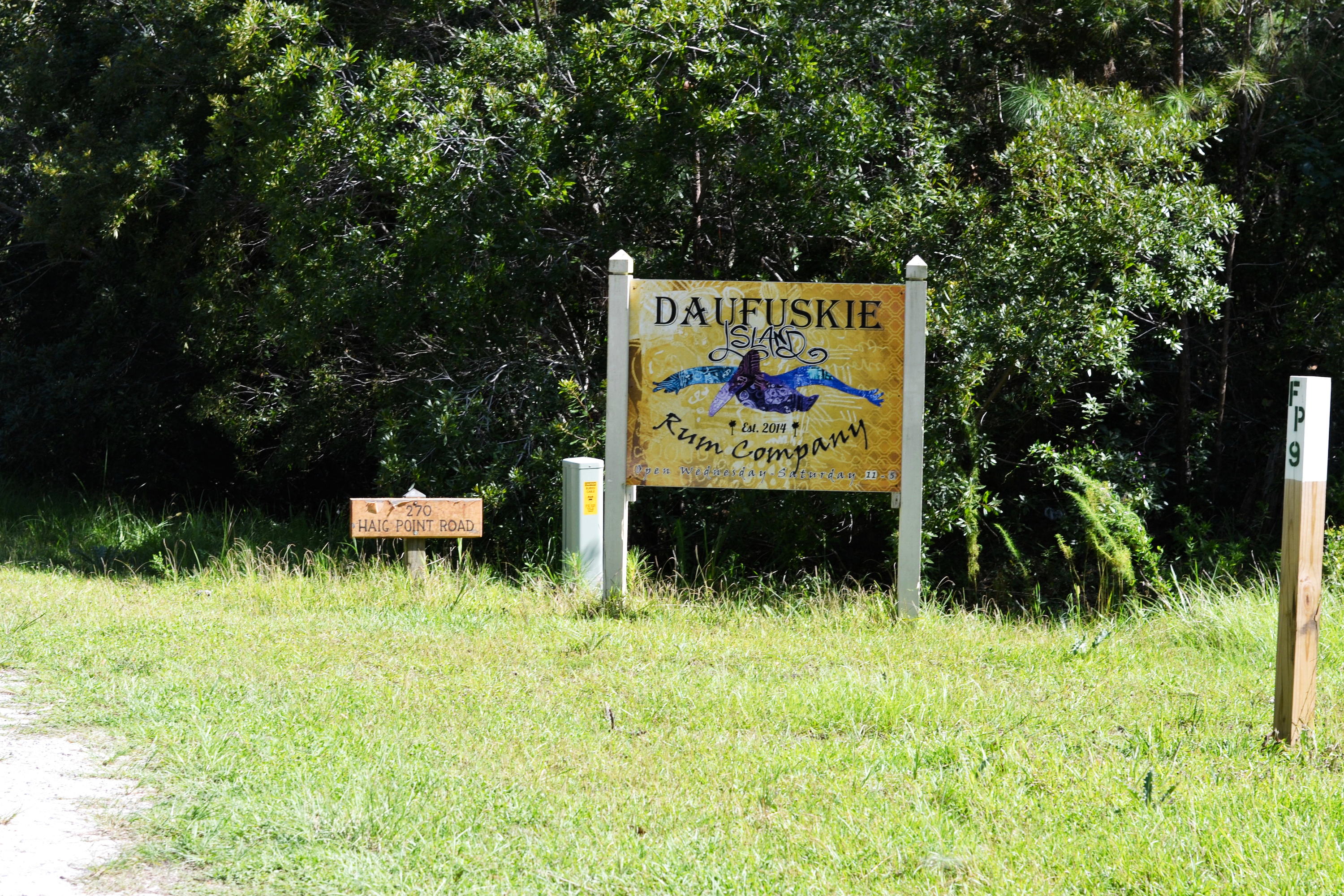 My golf cart whirs down a road lined with oak trees dripping in Spanish moss. The vehicle barely goes fast enough to get a breeze strong enough to combat the swampy heat. I follow the tiny wooden signs and arrows pointing toward "RUM." Other signs include the ones reminding you not to feed the gators. "A fed alligator is a dead alligator."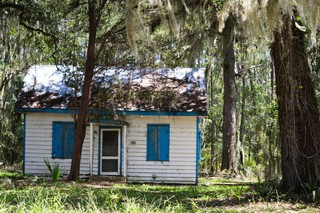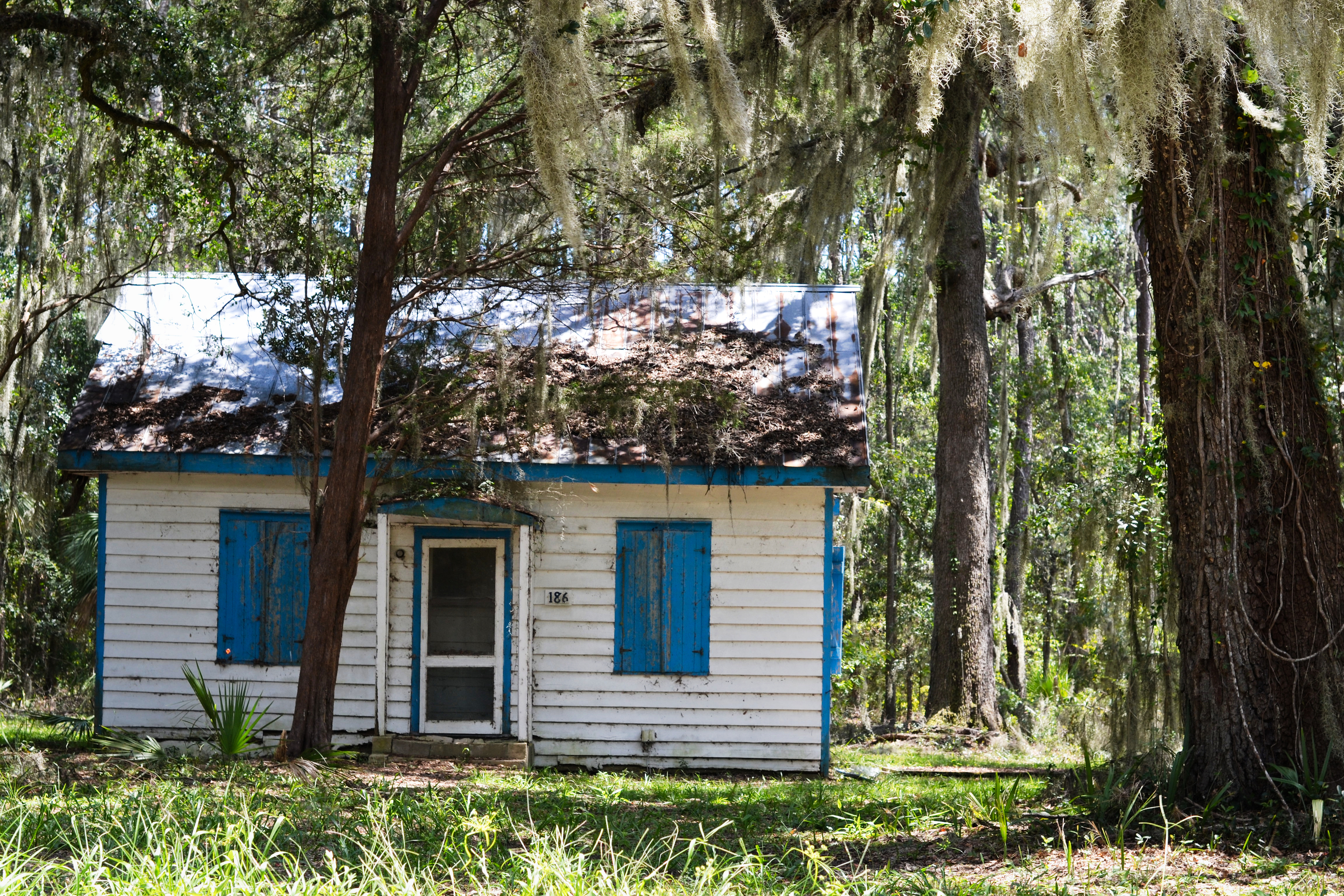 Every so often, a Gullah home appears from the foliage. Before the Civil War, about 30,000 slaves from Africa had been brought to plantations on the islands. After the war, Gullah people made up the majority of the population on these islands. Most of their descendants have left Daufuskie, and only a few of their beautiful homes remain.

I spot the turnoff for the distillery and hang a left down the gravelly road. A heron wades through the pond in front of the small distillery where I meet Matt Clark, the associate distiller. "It's very hot in there, just a heads up," Clark warns me. "Come on back."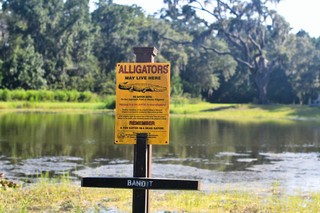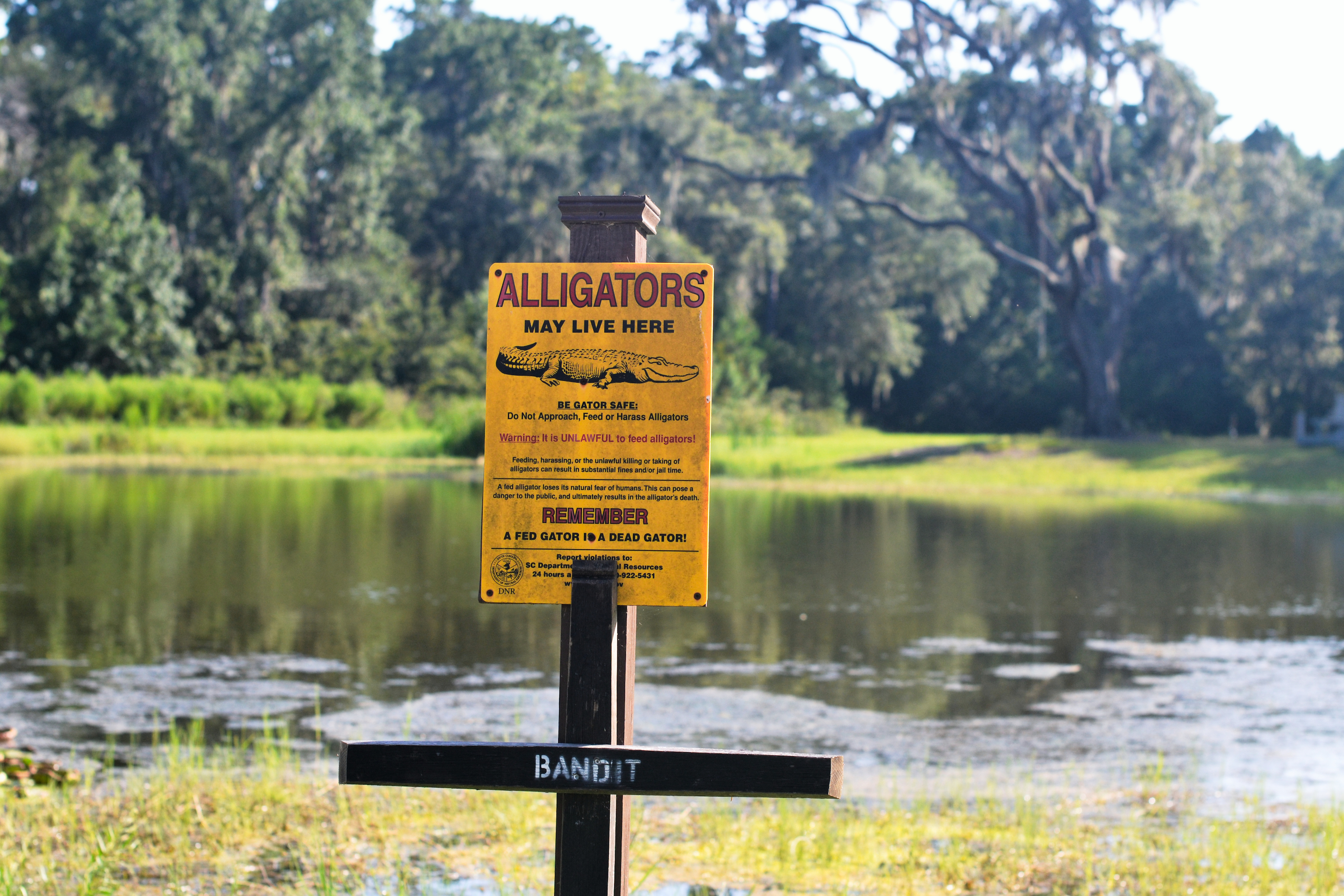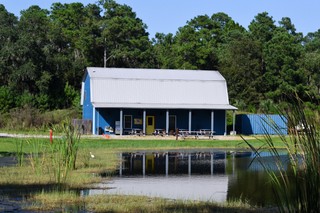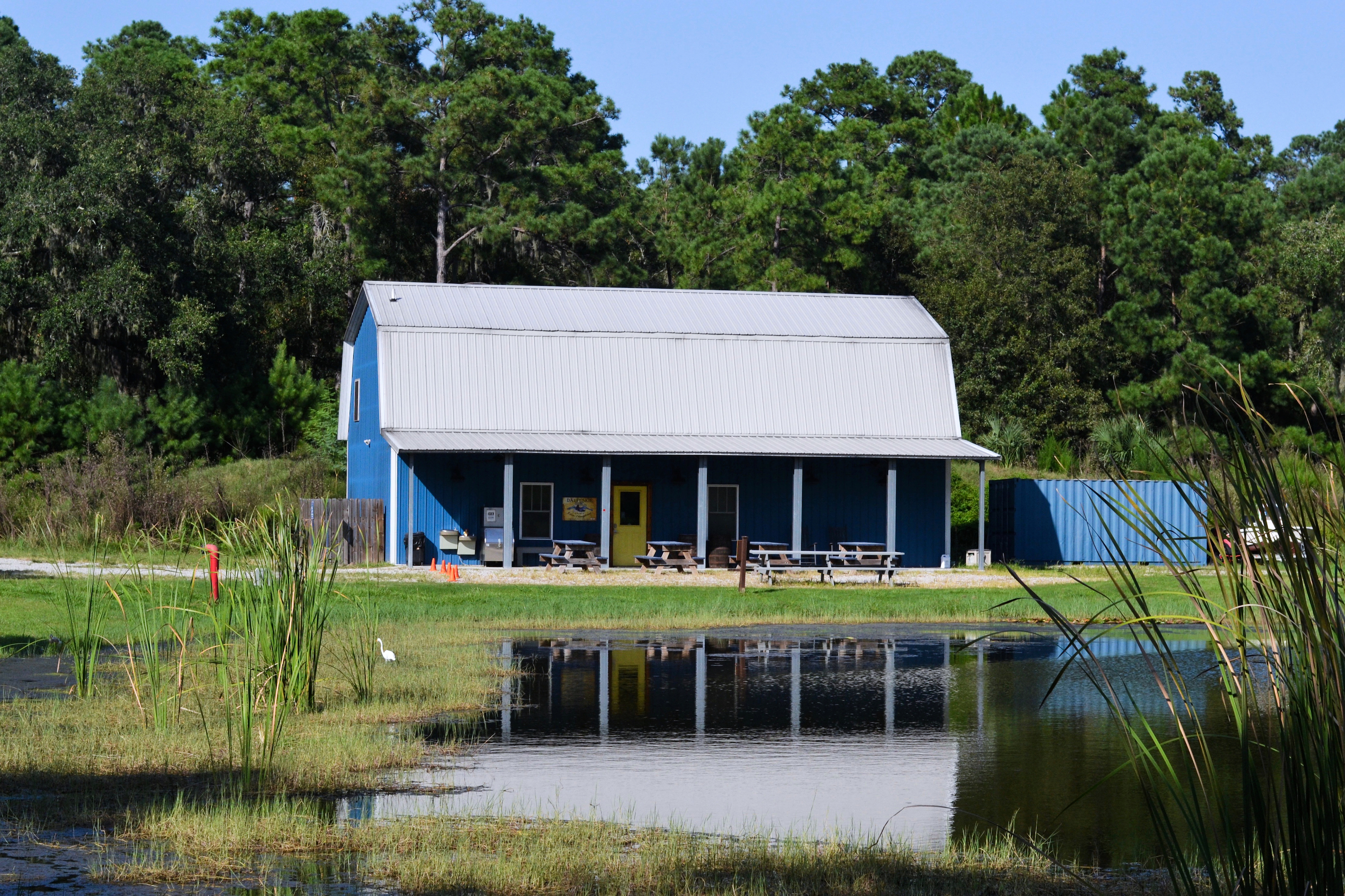 It's hard to believe, but it's even hotter inside of the distillery than it is outside. I try not to think about the Finnish sauna level of hot going on as Clark tells me about the company. "Everything we do here happens in this building. We bottle our rum, we make our rum, and we send our rum out to distributors from this building right here," Clark says.
When owner, CEO, and master distiller Anthony Chase started the company in 2014, he wanted it to be as American as it could possibly be, so he enrolled in the Made in America Certification program. "We sign a legal affidavit every year that states our ingredients, our equipment, even the building itself is US-made," Clark tells me. "We are a hundred percent US-made company from the bottom to the top."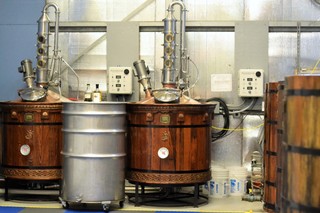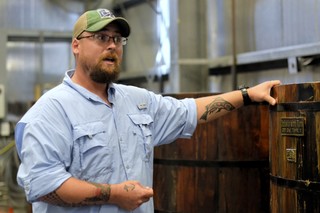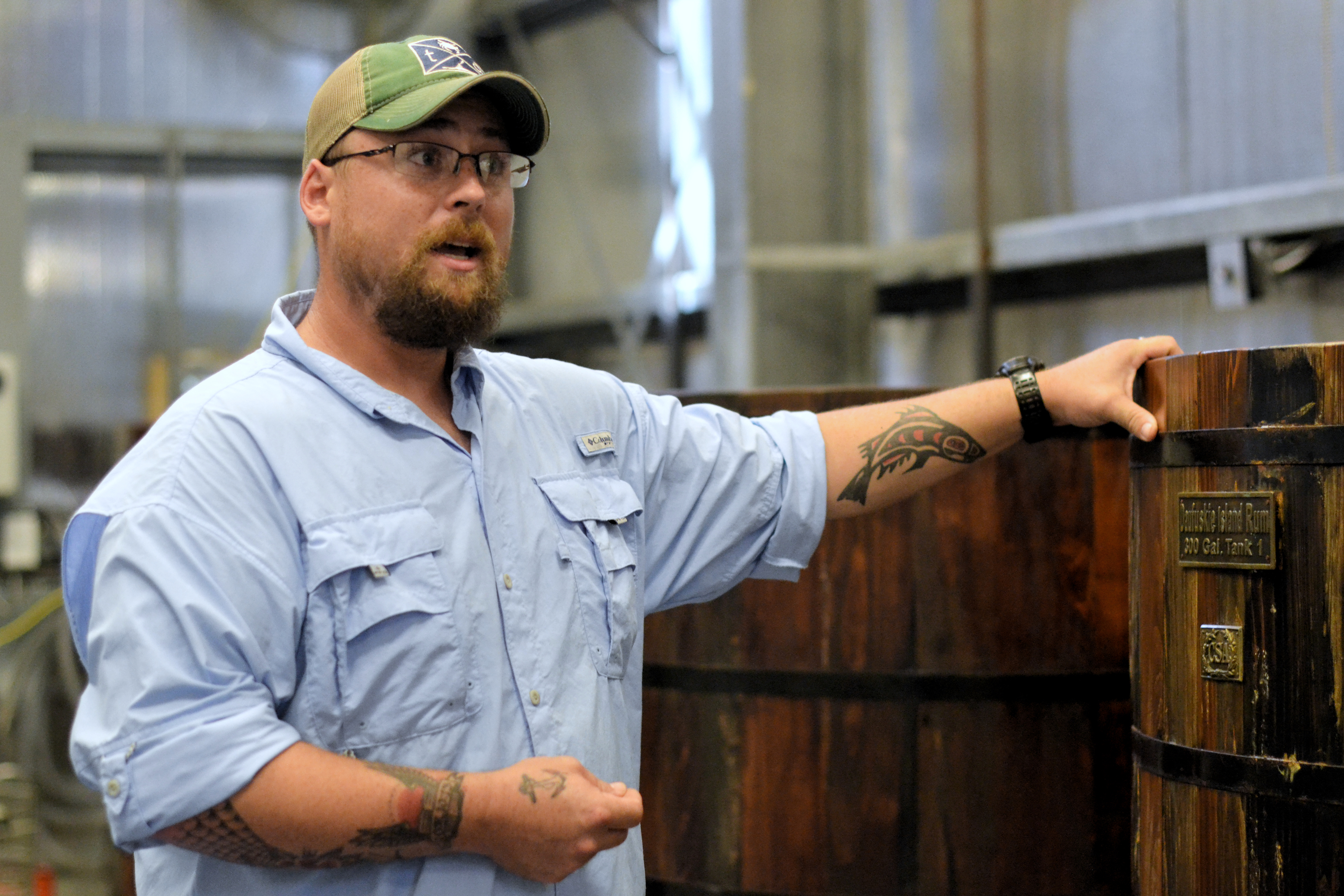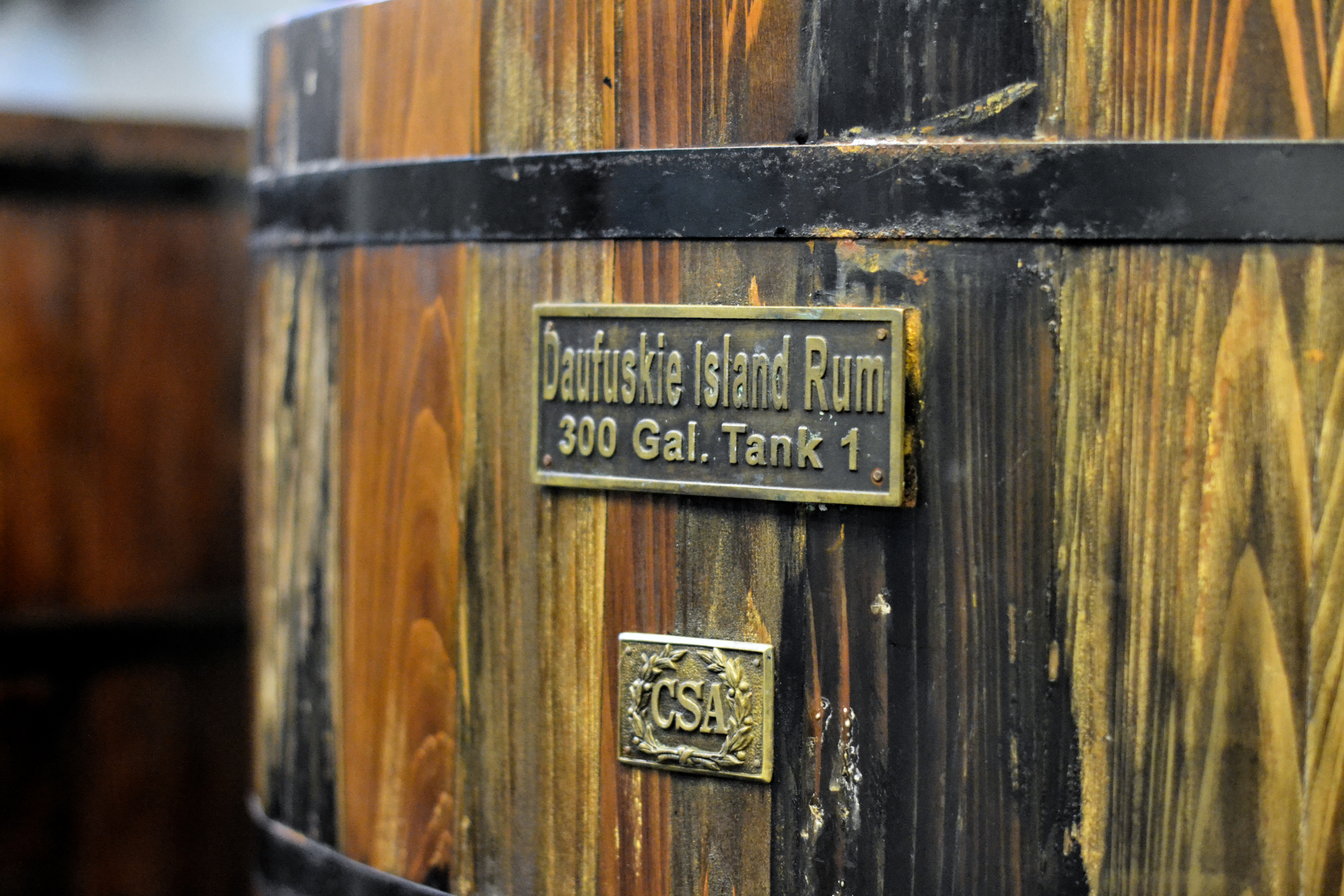 Chase loved the flavors of rum he tried from South America, but couldn't use the demerara sugar they called for. "For us to be an 'American Made' company, we can't use South American sugar. It doesn't work," Clark says. They found a company in Florida growing demerara, and the problem was solved.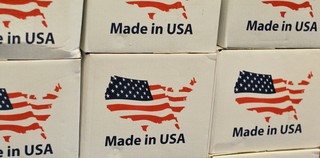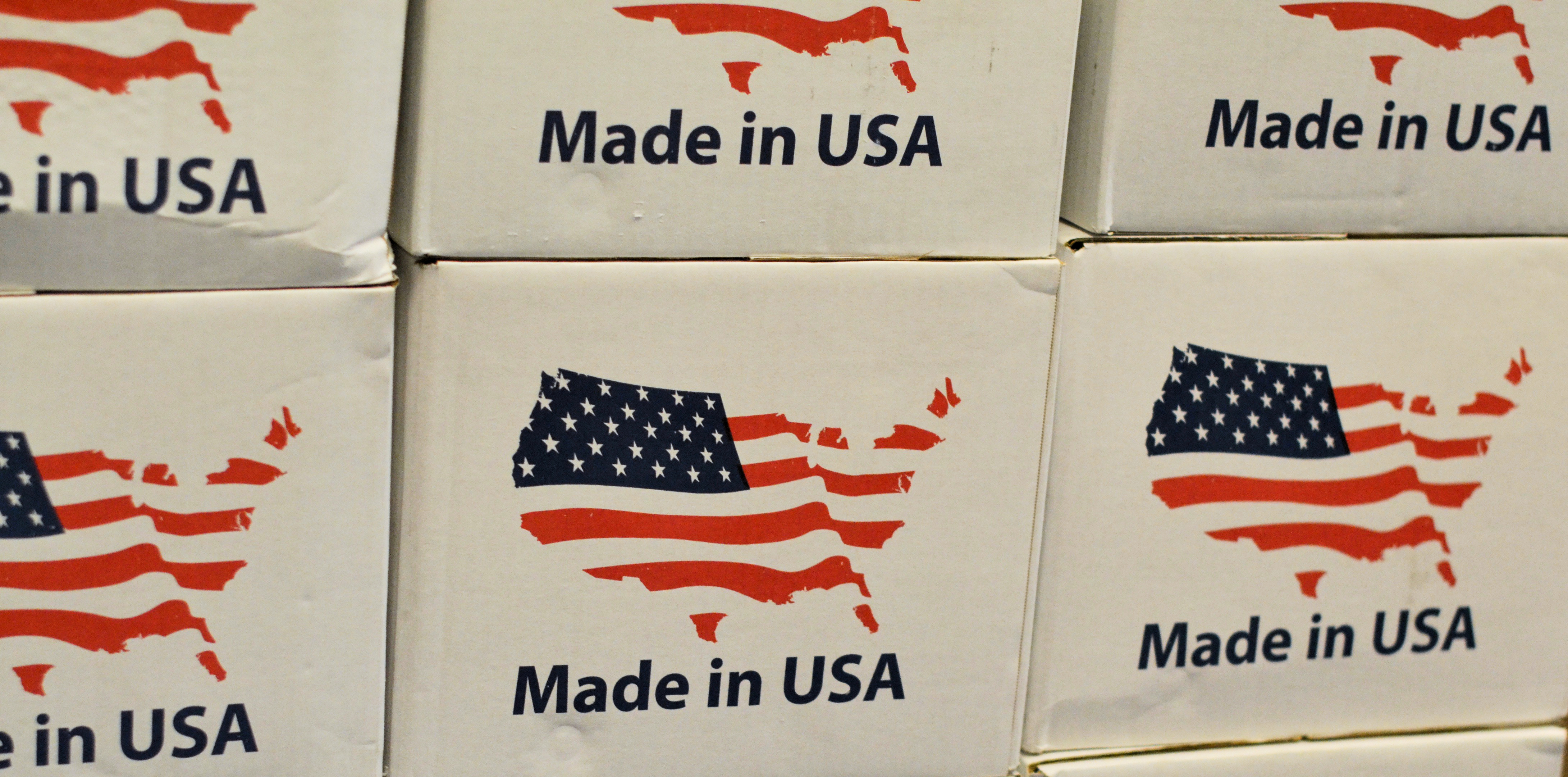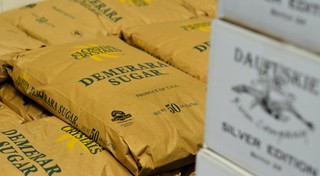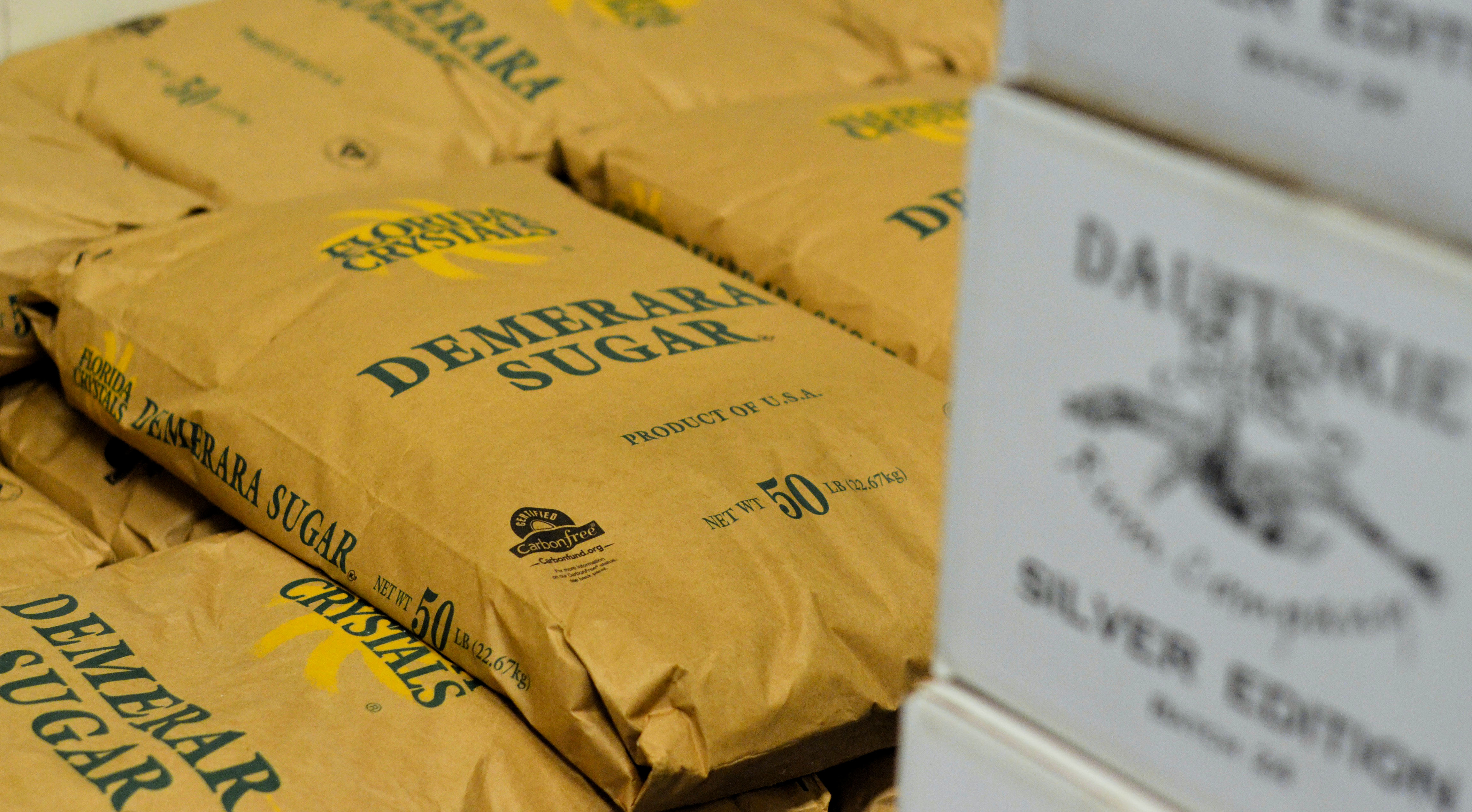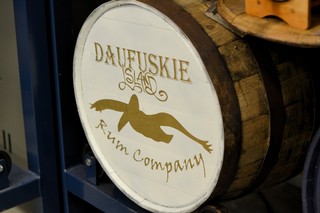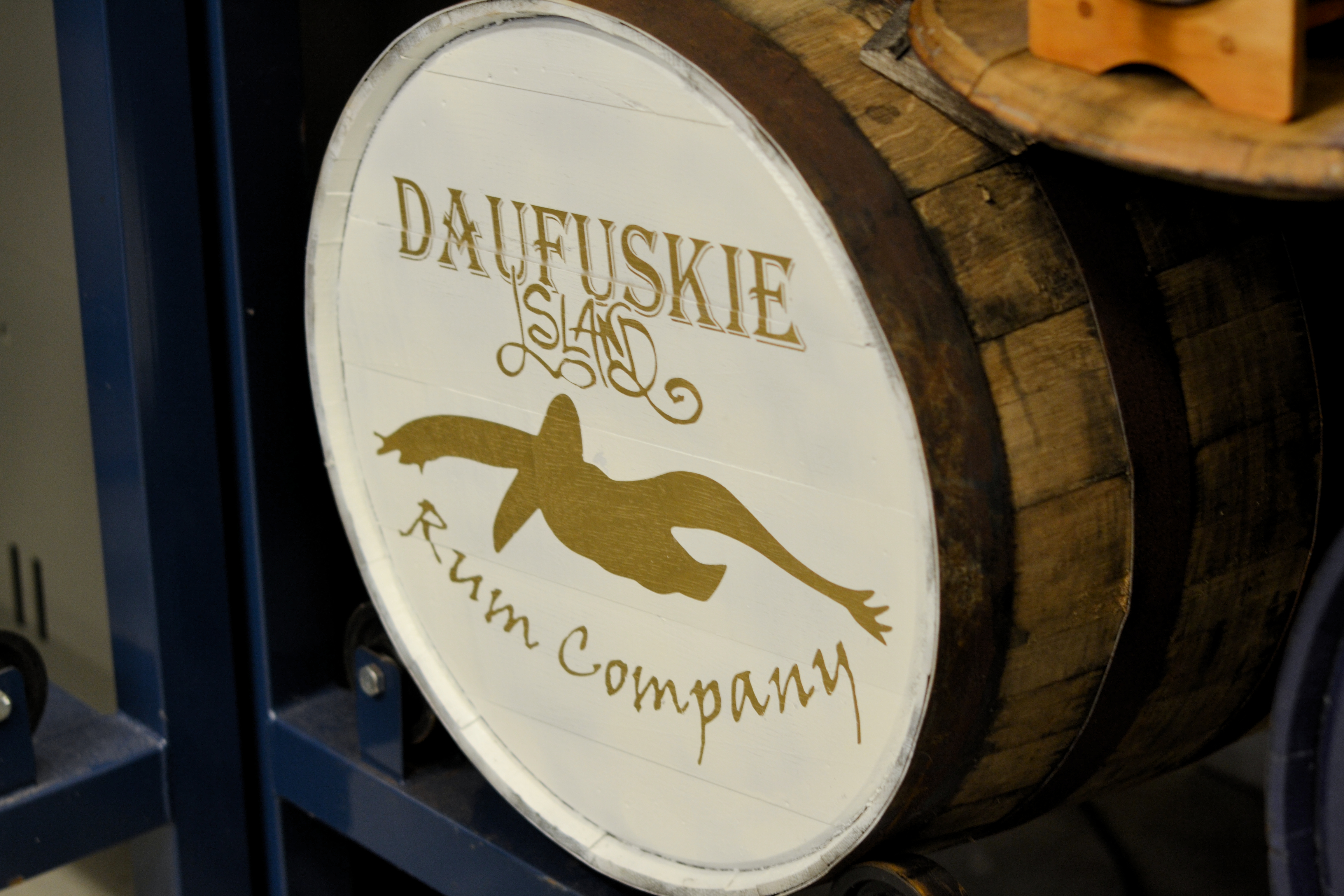 Clark breaks down the distillation process of the Daufuskie Island product and we move back into the air-conditioned tasting room. "The state of South Carolina is a little bit weird with their tasting room laws. They will only let you taste three rums. That's their law, it's not our policy," Clark says. In addition to the samples, one cocktail is allowed for purchase according to state law. It looks like it's going to be a wild afternoon.

READ MORE: The Silent Epidemic Behind Nicaragua's Rum
I'm going to taste Gold Edition, their silver rum rested in an bourbon oak barrel for six months, plus the distillery's newest release, the Kona Edition, as well as their answer to Fireball, Fuskie Fire.
The Gold is tasty, it's picked up some of the flavors of the 9-year-old Woodford Reserve that inhabited the barrel before it. The distillery's vice president, Kristi Chase, starts working on a julep for me to try using the Gold rum in lieu of bourbon.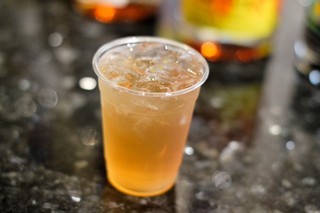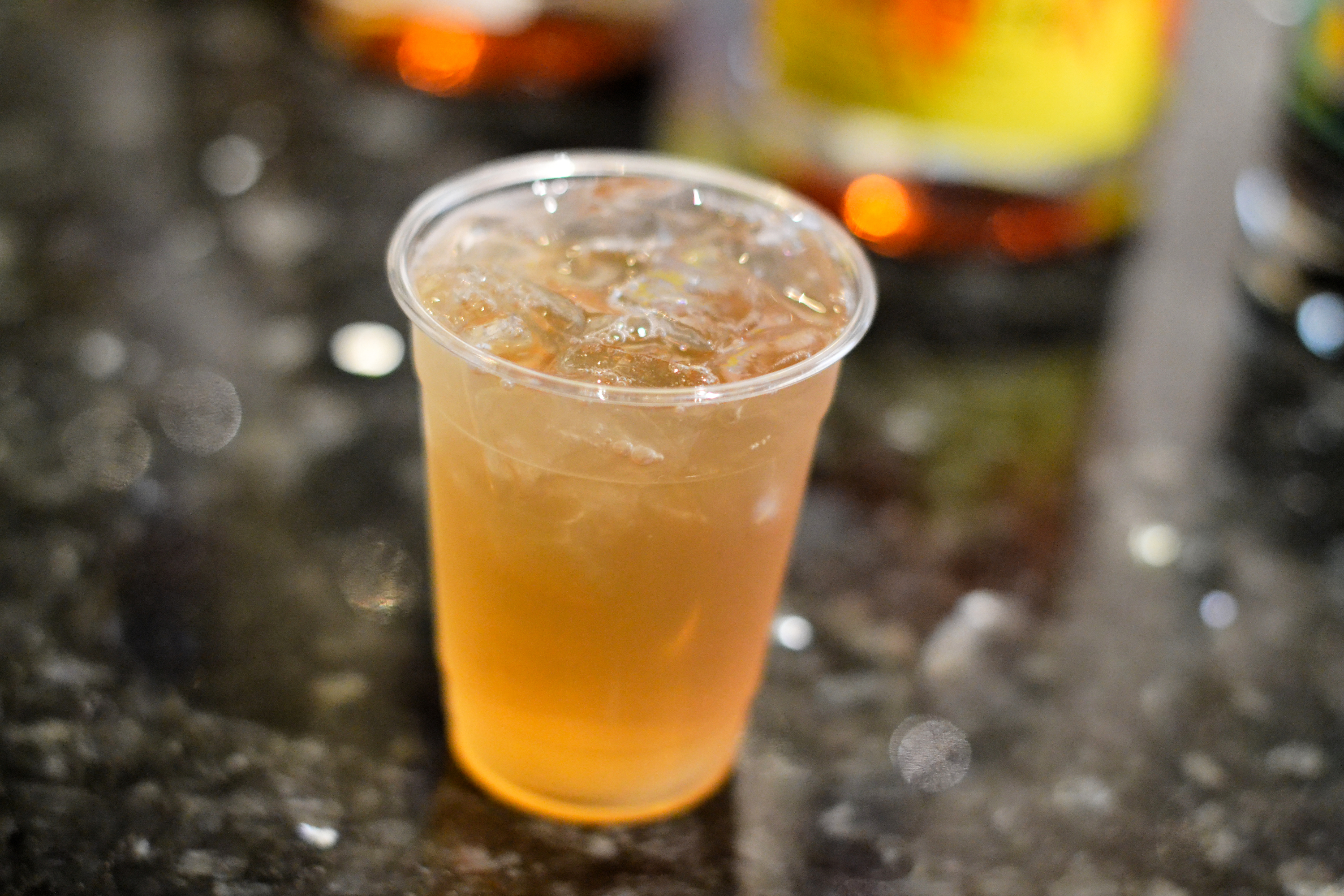 Next is the Kona Edition. "Fifty pounds of medium roast Hawaiian coffee beans sit in the barrel for two full weeks. We cold brew a coffee with rum instead of water," Clark says. "All that good black coffee taste and the caffeine as well are in that." It tastes exactly like it sounds. I can't help but think this rum is the best breakfast rum on the market, probably because there aren't many breakfast rums on the market, but still.

Fuskie Fire glows a bright red orange, naturally. "Cinnamon and cayenne pepper base. Not enough cayenne to burn, just enough to have a little bit of heat on the back side," Clark explains. "Don't be intimidated, it's going to sound crazy. 2,500 sticks of cinnamon and six ounces of cayenne pepper in the barrel for seven days."
The flavor is more subtle than Fireball, and reminiscent of Red Hots, my go-to movie theater snack as a kid. It's a weird day when a shot of rum takes you back to your childhood.
---
It's not easy to get your hands on a bottle unless you're on the historic island, but this interactive map can help your mission.