This Hidden Thai Restaurant Has a Killer Cocktail Game
Drink your way through dinner at Portland's Langbaan.
You'd never know Langbaan existed if you were walking down Portland's 28th Avenue. From the sidewalk, you'd see PaaDee, a low-key Thai spot with big windows and green curry. Tucked away inside of PaaDee—but, like, very tucked away, as in hiding behind a sneaky bookshelf door—is a 24-seat tasting menu experience accessible by reservation only.

A reservation is notoriously hard to score, but well worth the wait according to what seems like everyone you ask in Portland. Month-long waits are the norm for Langbaan now, but Bangkok-born chef Akkapong "Earl" Ninsom wasn't sure if his restaurant dreams would work out when he first moved to Portland.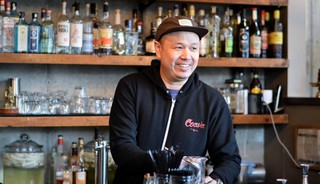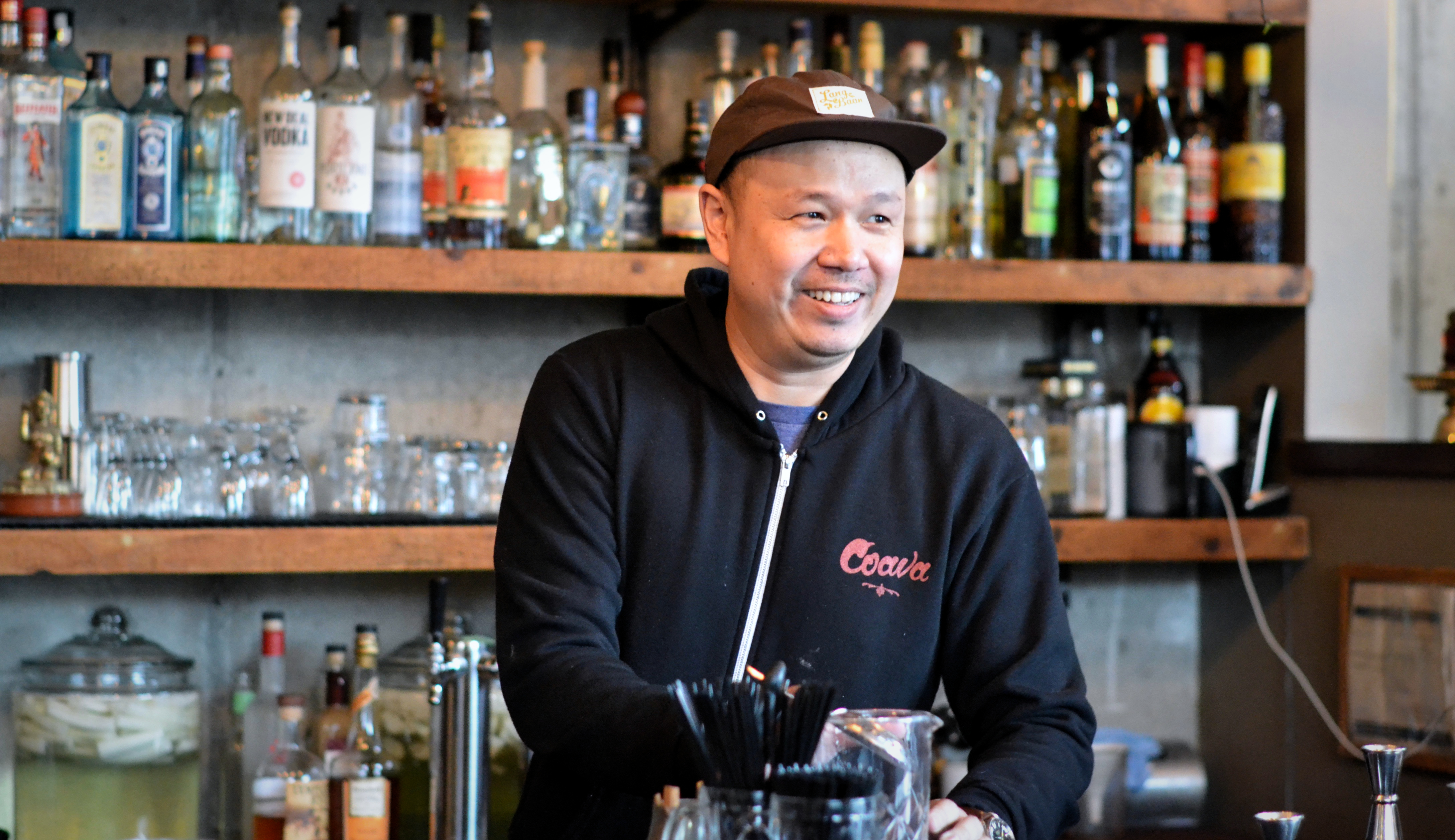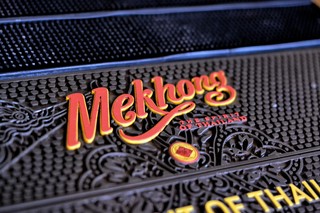 After studying marketing at school in Bangkok, Ninsom moved to the United States and started working in a Portland kitchen in 2001. He had been cooking Thai food since he was eight years old. "My mom would ask me to help in the kitchen every day," he said. "I would go to the market and buy stuff to make curry paste or sauce or all of those things. I didn't know I could be cooking later on."

Later on, he was not only cooking, but also opening restaurants. The first arrived in 2008, followed by Mee-Sen Thai Eatery in 2009, then PaaDee in 2011. The Langbaan concept started with some experimental pop-ups that did well.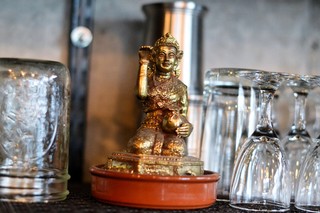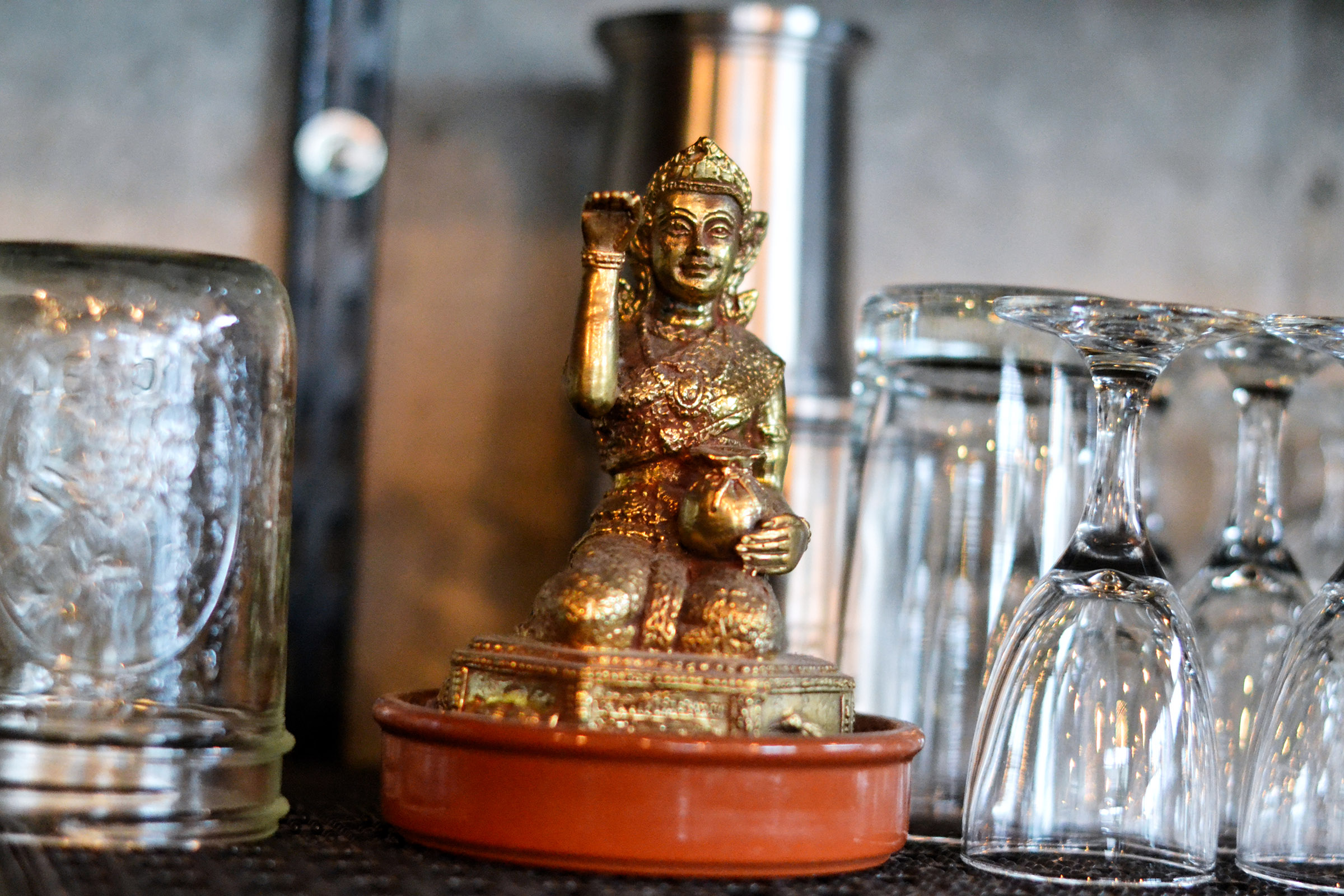 "It made us realise that if we cook the type of food that is interesting and we know how to do it right, it will make people want to come and eat it," Ninsom said. "We believed that it would be a good restaurant, we just weren't sure if people would accept it. That was the fear."

In the beginning, it was just Ninsom, his wife Thanissara Poomlaochaeng, and co-chef Rassamee Ruaysuntia powering the speakeasy-style tasting menu restaurant. "We did two days of prep work to do two nights of service. It's a lot of hard work and dedication, Ninsom said. The skeleton crew delivered, and now, three years later, Langbaan remains one of the hottest reservations in Portland.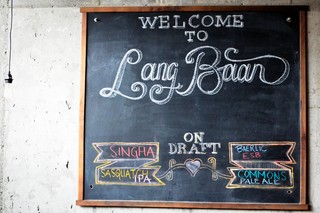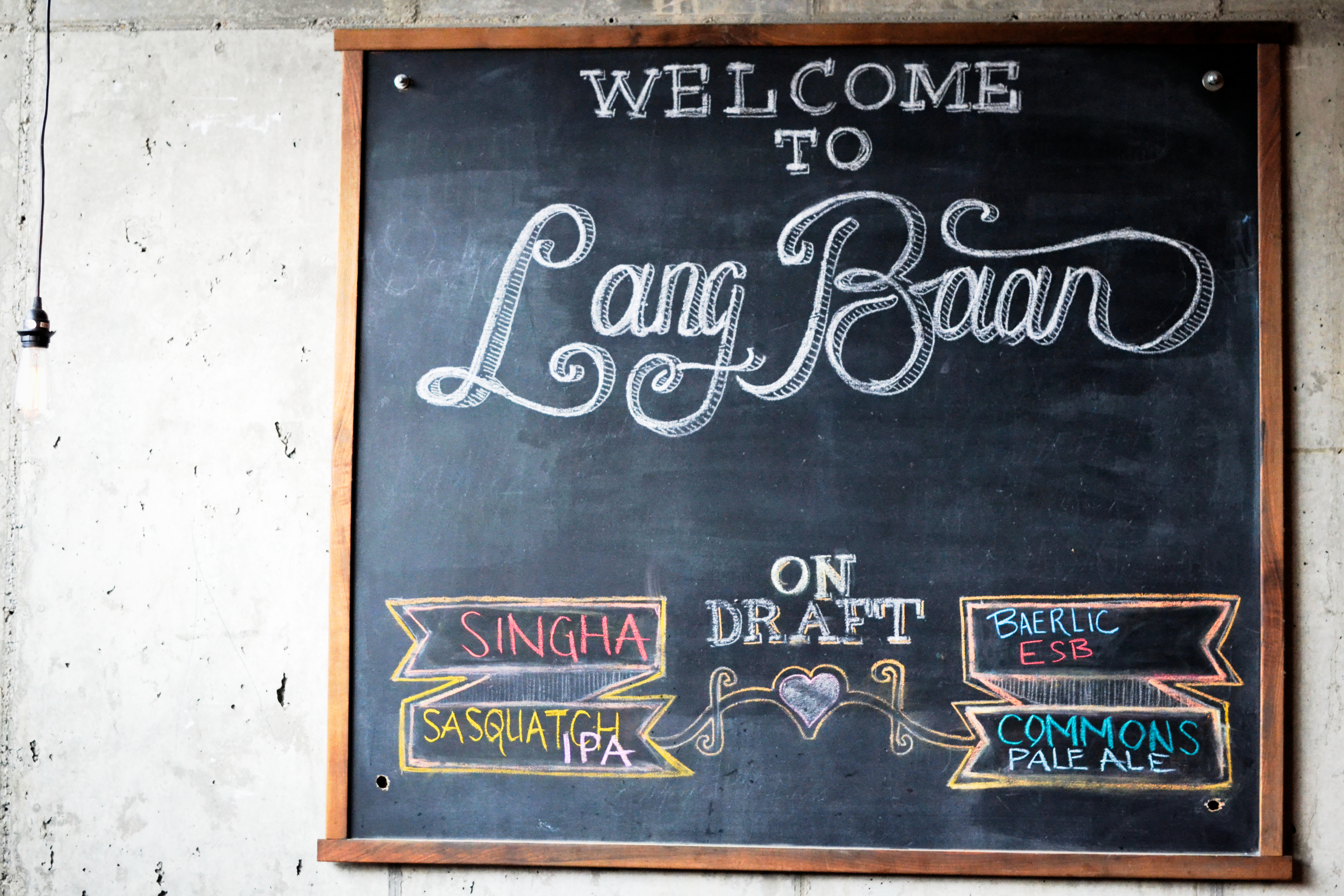 Ninsom said that once the public began to trust the restaurant's abilities, they could start building out a beverage program that could hold its own with the kitchen.

At first, they used drink ideas that they'd gotten from parties they'd catered. Then Ninsom called on Anthony Garcia, an advanced sommelier, to do the wine. Eric Steven Nelson was tasked to handle a cocktail menu.
"I think it enhances the experience. It complements the food really well. It makes you want to eat more," Ninsom said of pairing cocktails with Thai food. "At some point the food can reach a ceiling. Once you drink, it ups the level of the palate. It makes people appreciate what they're having here."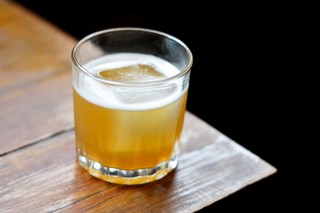 According to Ninsom, dinner at Langbaan is all about balance; one dish isn't meant to hold its own, it's a piece of a larger puzzle. Drinks now fit into that larger puzzle. The cocktail menu was designed with Langbaan's food in mind, so nothing's going to blow out your tastebuds or mask the flavour of your meal.
So if you can finagle a reservation at Langbaan, what should you drink? With the snackier dishes up front, Ninsom would do a cold beer to help with the food's intense acidity. For a dish like the pork spare ribs, he'd go for the Mission of Burma, a gin cocktail with orange liqueur, lime, simple syrup, and Thai bitters.
READ MORE: Making Kanom Jeen Noodles Is a Full Body Workout
Ninsom orders his favorite cocktail—the Pacific Club with rum, lime, Combier orange liqueur, lemon, and Angostura bitters with an absinthe rinse—with aromatic curries like the beef cheek curry, or Gang Kae. With dessert, he'd take a shot of Japanese whiskey.

If you want to keep things simple, just stick with Ninsom's go-to Thai food pairing: cider. "I like the acidity. It's slightly sweet and tart and not so much alcohol. Mostly it's really refreshing."