Let Jim Meehan Show You How to Make a 4-Ingredient Breakfast Cocktail
"I love the taste of alcohol in the morning. Can't drink all day unless you start in the morning."
It's early morning in the MUNCHIES kitchen and Jim Meehan, bartender, bar-owner (of legendary PDT in New York and the brand-new Prairie School in Chicago), and cocktail guy is musing about his last visit to the VICE office: "I came here and it was full of artsy-looking degenerates, and then at the bar, there was a woman interviewing someone about the war on Afghanistan." Welcome to the office, Jim.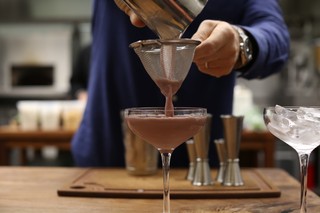 He's here to celebrate his new book, Meehan's Bartender's Manual, a half-cookbook, half-compendium, all-indispensable collection of hard-won bartender wisdom. "I basically picked all these people who I'd met over the course of my career, all experts in different fields, and I interviewed all of them for like 90 to 120 minutes, and had all this amazing tape from these interviews, and I was like—holy shit, what am I going to do with these 100 hours of tape?" The book that resulted from all that tape is an instant classic in the genre, and you can see why when he starts talking. He's basically a machine of easy-to-understand cocktail-related sound bites and you can feel your drinks improving just from listening to him talk.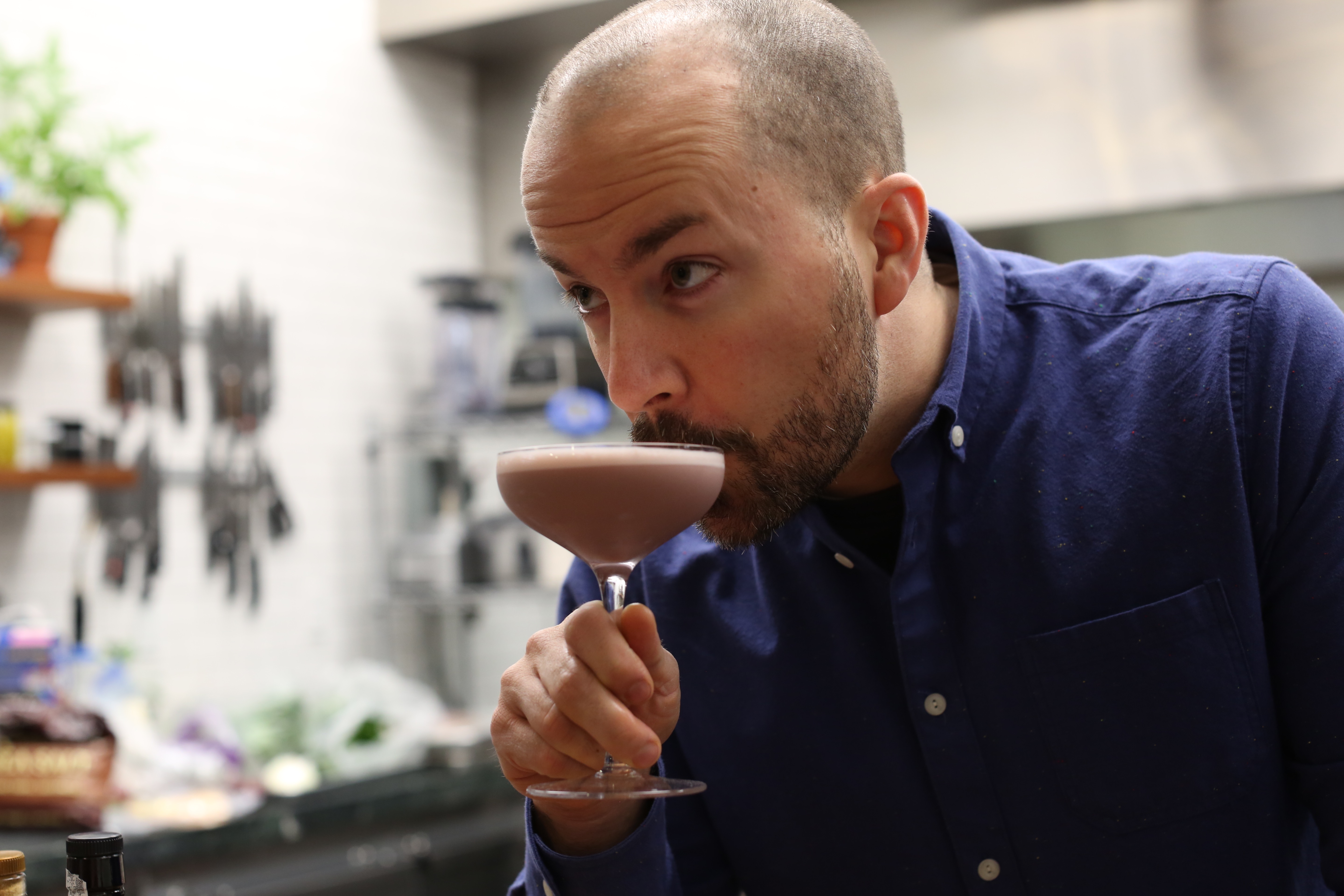 How to build a drink: "Start building a cocktail with the cheapest ingredient first. That way, if the phone rings, or you get a text message and forget where you are and have to dump the drink, you're not throwing out the cognac."
And don't add ice till the very end: "As soon as you put ice in the glass, you're on the clock. If you build a drink with no ice in the glass, it's fine, even if I have to go do something else, or if I have to build four drinks."
How you shake an egg drink: "With an egg drink, you want to shake it without ice to emulsify the egg proteins, and then shake it again with ice to chill and dilute. If you shake the hell out of it, it'll be watery and overdiluted."
More on ice: "There are also obviously all kinds of ice snobs in cocktail bars, and they'll tell you about the twenty kinds of ice they have, but just like a great cook can turn out a good meal on a campfire or a Wolf range, a good bartender can use whatever ice is available. You just need to think about it: What does this ice need to do for my drink? How cold do I want it, what texture do I want, and how much dilution?"
MAKE THIS: Coffee Cocktail
And he's also here to make us a breakfast cocktail. The drink he has in mind is called a coffee cocktail, even though there's no coffee inside: it's actually equal parts of cognac and port, with a splash of rich demerara simple syrup and a whole raw egg. "In 2005, when I was at Gramercy Tavern, I got my hands on a facsimile of the 1887 Jerry Thomas [Bar-Tender's Guide] and this recipe was in there, and I thought it was the most insane recipe. Most of the recipes from these books, if you actually make them as written, they're not very good—they're never balanced, they never work, they're weird. And this one: It doesn't seem like it's going to be good, and it's so good. You can make it with any cognac and bad ruby port—it's very forgiving."

It seems kind of dubious, that particular collection of ingredients, but as he starts mixing and shaking, you're willing to trust him, and besides, it's 10 AM, it's too early for doubt. And then you take a sip, and it's perfect. It's sweet and structured and textured and exactly what the morning called for.