Dandelion and Burdock Shandy Recipe
Light, refreshing, and the perfect drink for almost anytime.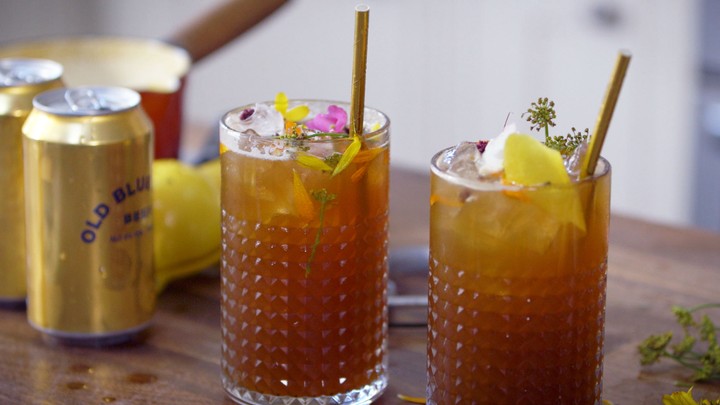 Servings: 2
Prep: 10 minutes
Total: 20 minutes
Ingredients
275 ml dandelion and burdock soda, like Fentimans
1 lemon, zested
50 ml fresh lemon juice
2 cans goza-style beer, preferably Old Blue Last Beer
Edible flowers for garnish (optional)
Directions
1. Pour the dandelion and burdock into a small saucepan with the lemon zest and heat on the stove over a medium until it has reduced by about half. Be sure to stir to ensure that it doesn't catch on the bottom of the pan. Remove from the heat and cool completely.
2. Transfer 100 ml to a cocktail shaker along with the lemon juice and ice. Shake well, then strain into 2 Collins glasses. Top with the beer and decorate with edible flowers, if using.