MUNCHIES Punch
This refreshing recipe calls for Costco's house-brand booze, but you can use whatever añejo tequila you have on hand.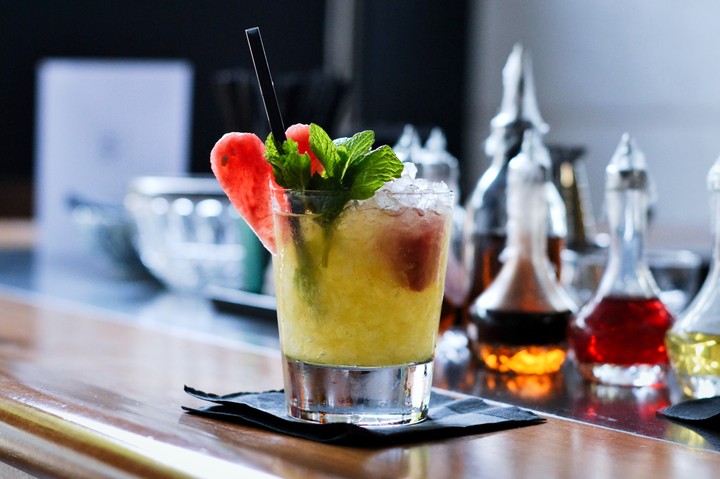 Photo by Natalie Compton.
"Take off your pants and pour yourself a tall glass of store-brand hooch."
Serves: 1
Prep time: 5 minutes
Total time: 5 minutes

Ingredients

2 oz. Kirkland Añejo Tequila
3/4 oz. fresh lime juice
1 oz. orange curaçao
Muddled mint
Thai basil
Watermelon
Freestyle garnish

Directions
1. Combine the tequila, lime juice, and curaçao in a mixing glass.
2. Pour the cocktail over crushed ice in a rocks glass. Garnish with Thai basil, watermelon, mint, and anything else you desire.