Roasted Carrots with Tahini and Honey Recipe
Slightly sweet and a little bit nutty, just like you.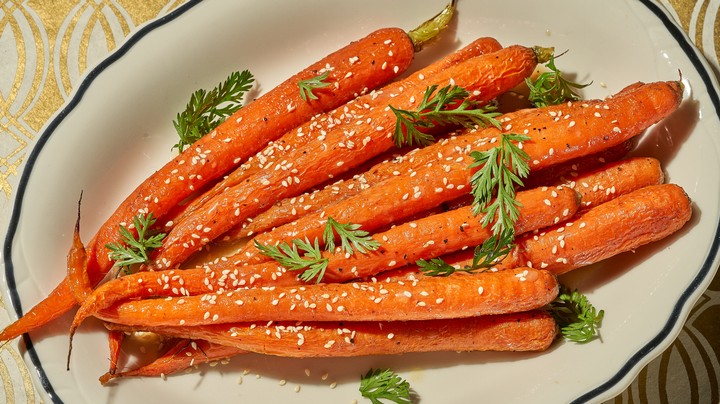 Servings: 4
Prep time: 10 minutes
Total time: 45 minutes
Ingredients
2 bunches carrots (the nice long thin ones!) with green tops preferably (about 1 ¾ pounds|800 grams)
3 tablespoons olive oil
kosher salt and freshly ground black pepper, to taste
1 tablespoon tahini
4 ½ teaspoons honey
2 teaspoons toasted sesame seeds
Directions
1. Heat the oven to 425°F. Toss the carrots with the oil, salt, and pepper on a baking sheet. Bake until golden and tender, 30 to 35 minutes. Cool slightly, then transfer to a serving platter.
2. Meanwhile, in a medium bowl, whisk together the tahini, honey, salt, pepper, and 1 tablespoon water. Drizzle on the carrots and sprinkle on the sesame seeds. Garnish with the picked carrot tops.