Ranch Dressings, Ranked by Ranchiness
Only one ranch can reign supreme.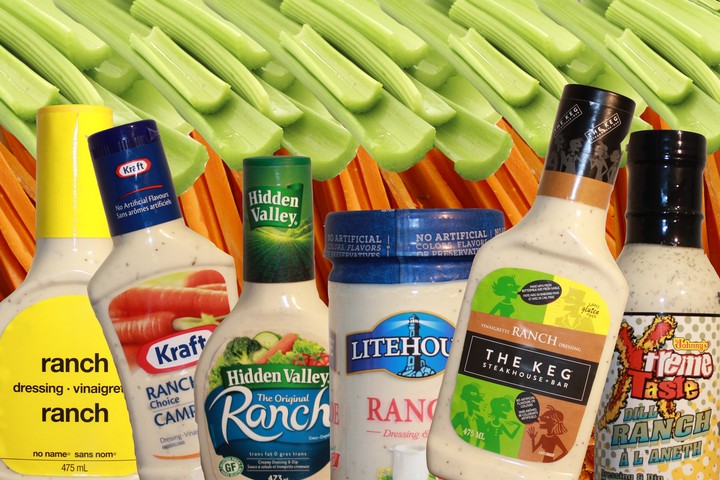 Composite image; celery photo via Getty Images; carrots via Flickr user Emily; ranch photos by the author.
These days, ranch dressing has a bad name. From outright disgust at the Hidden Valley ranch keg to countless hot takes arguing against that succulent white cream, ranch has a bad rap on the internet.

But we all secretly know ranch is actually good. Where else can you find a sauce that can cut the sharp heat of a spicy chicken wing just as easy as add a new dimension to raw broccoli? What other condiment can pair equally with pepperoni pizza and potato chips? What other food item has inspired everything from soda to Doritos locos tacos? Everything can be improved by ranching it up.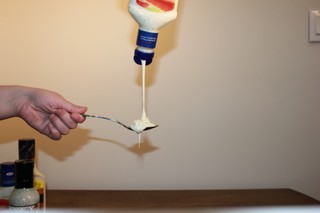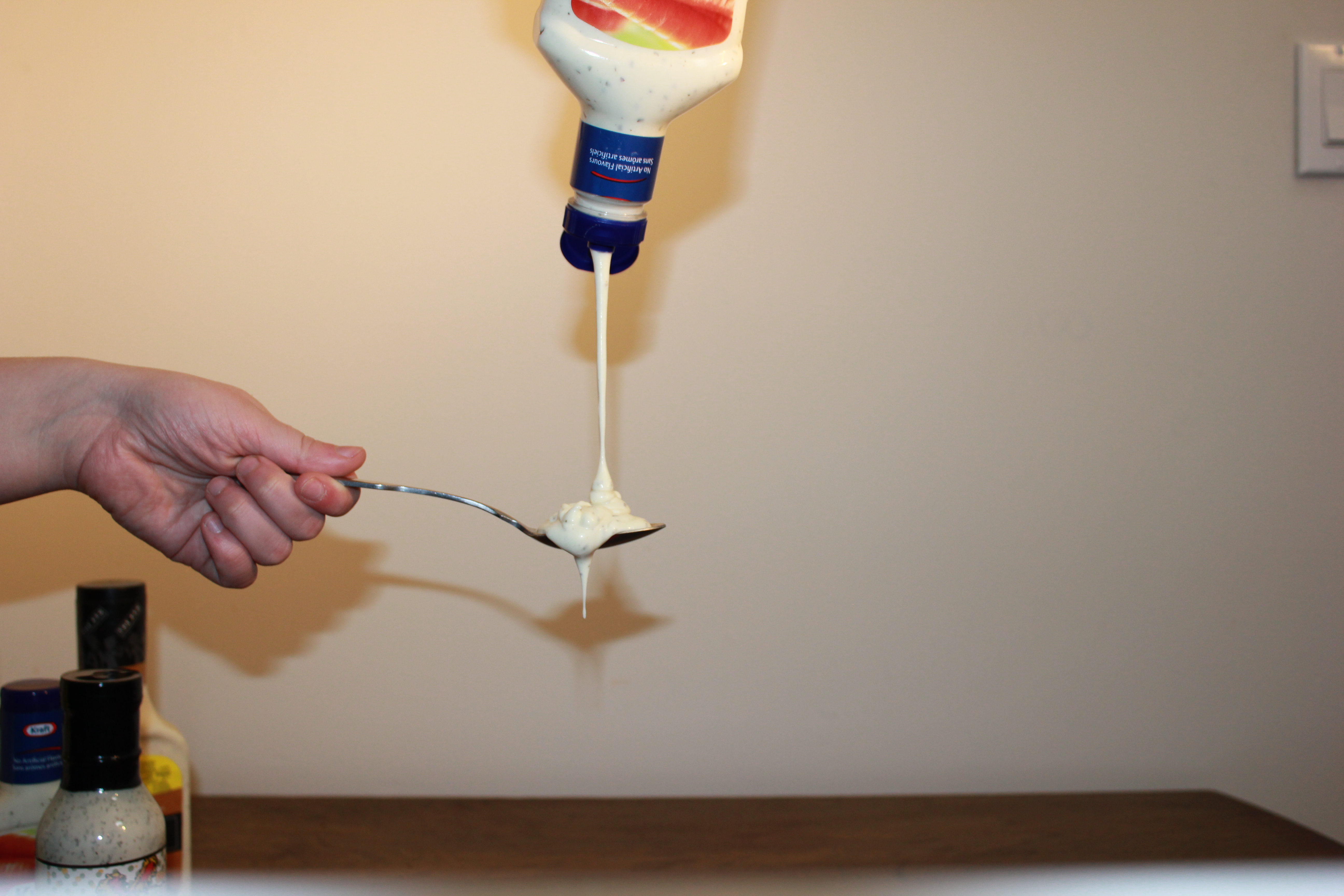 Frankly, a ranch keg isn't far enough. Give me ranch fountains, ranch swimming pools, and ranch rivers. When I die, cryogenically preserve my head in a tank of ranch dressing so I can one day be resurrected and taste the ranch of the future.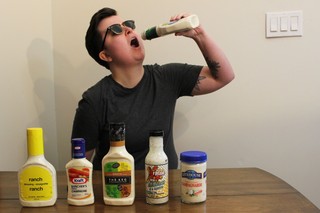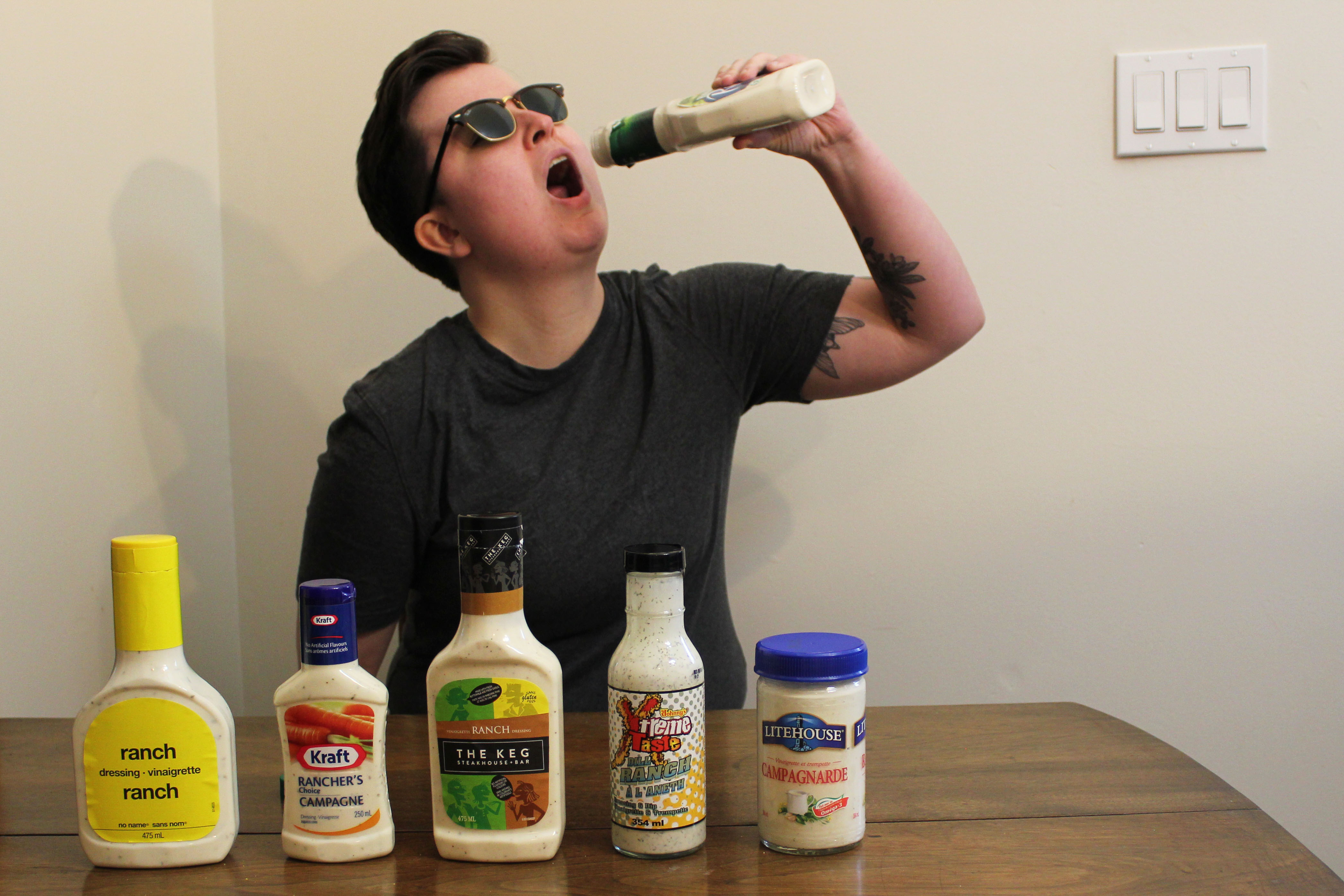 But buying that succulent sauce is often a daunting task, considering the wide variety of ranch options out there. Thus, with an open mind and a thirst for ranch, I went to the Safeway near my Vancouver apartment and purchased the first six brands of original ranch I could find. My goal was simple—to find the best and ranchiest ranch.
I decided to consider the ranches in terms of taste, ranchiness and what they would pair best with. I also prepared a frozen pepperoni pizza, some french fries, and baby carrots as vessels to usher the ranch into my taste buds.
Let the ranching commence!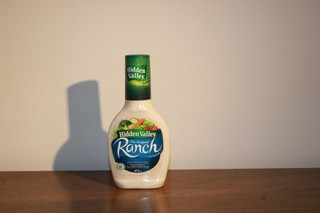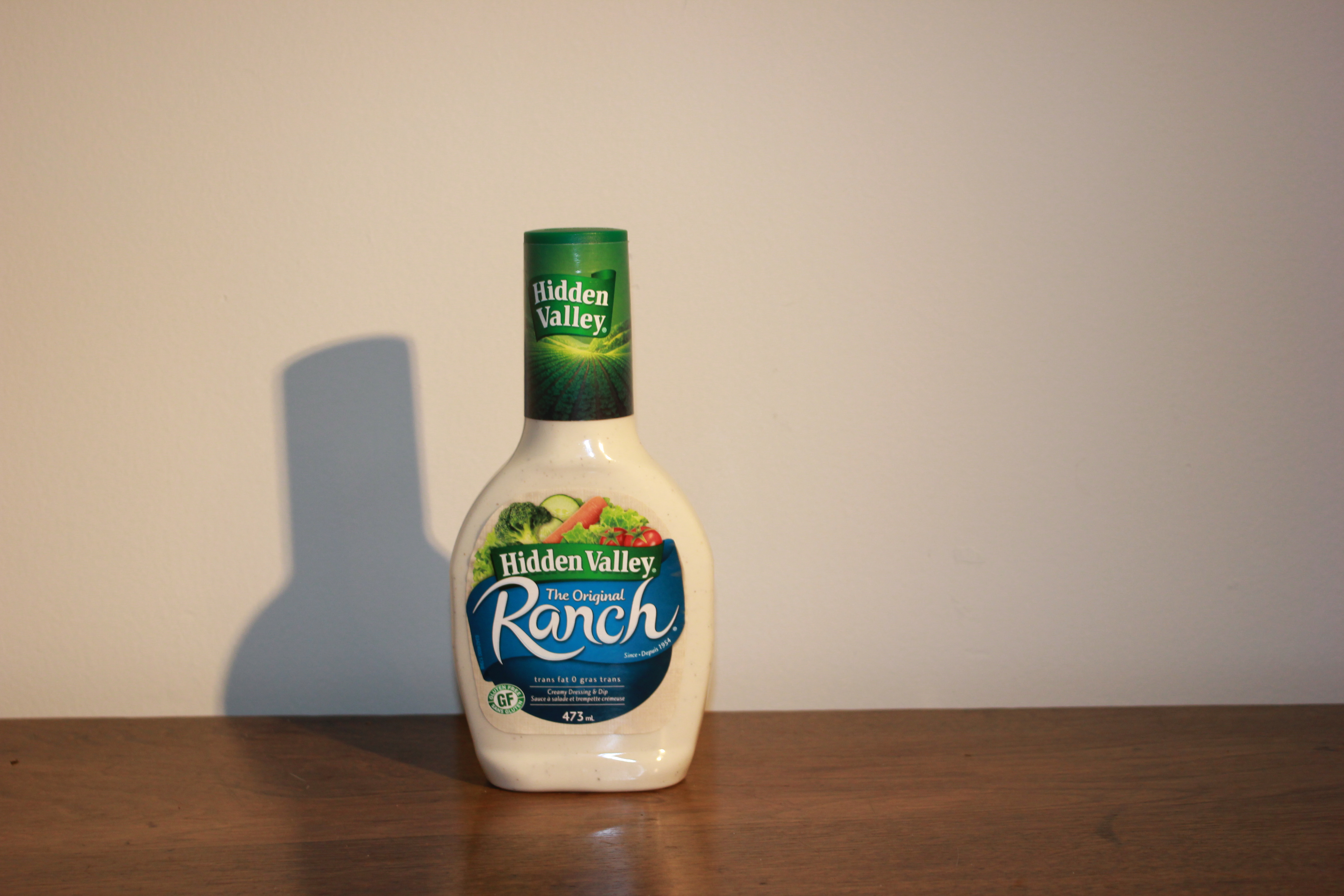 Hidden Valley Ranch
The OG ranch. Ranch dressing was founded in the 1950s by Steve Henson, a plumber working in Alaska who wanted to liven up his coworker's meals and concocted the sauce of buttermilk, mayonnaise, herbs, spices and garlic. Several years later, he and his wife opened up a guest ranch in southern California called Hidden Valley where he sold the sauce. The rest, they say, is ranch history. But is the original ranch the best ranch?
Taste: Simple. Definitely prioritizes the white cream ingredients over the herbs and spices. Tastes like something your great aunt from Illinois who thinks Chipotle is "ethnic" would like.
Ranchiness: Surprisingly un-ranchy. Missing a lot of flavor. Closer to mayonnaise than I'd like.
Pairs best with: The pure creaminess of this ranch cut the kick of the pepperoni pizza pretty well, so I imagine it'd pair well with chicken wings or other spicy things.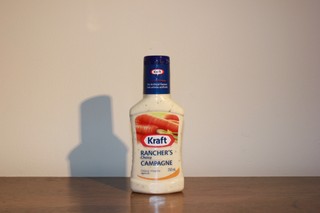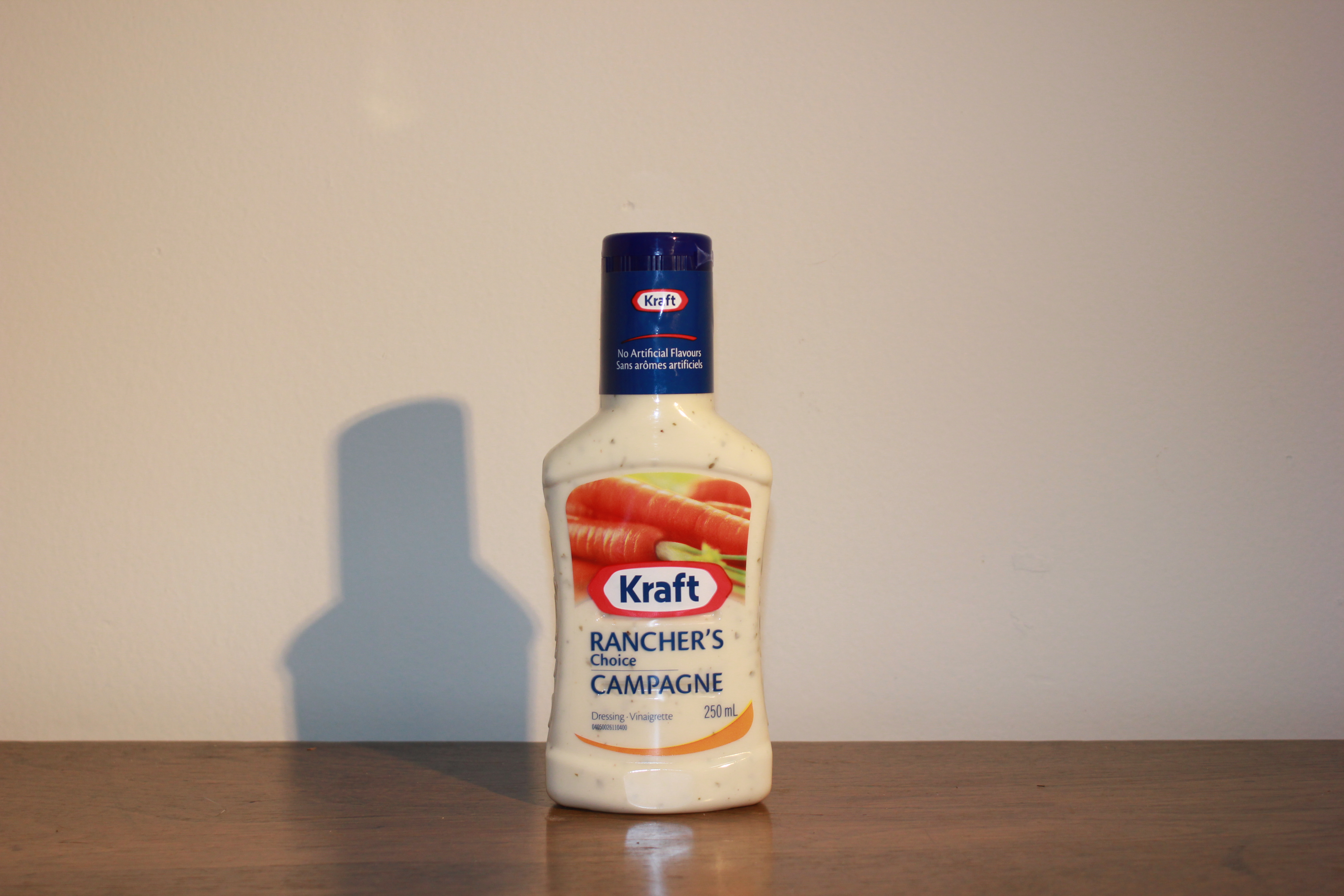 Kraft Rancher's Choice
The ranch of my childhood. Walk into the salad dressing aisle of any Canadian supermarket and you'll see rows and rows of different varieties of Kraft-brand ranch, from bacon to peppercorn to "calorie-wise." Here we go with the classic Rancher's Choice.
Taste: A little more interesting than the Hidden Valley. Held up really well on the plate, and gave a satisfying glop as it slid out of the bottle. There are lots of visible herbs and spices and you can definitely taste them.
Ranchiness: Very satisfyingly ranchy. I actually kept munching on it, forgetting I was locked in this experiment. Half the baby carrots were gone when I came out of my ranch trance.
Pairs best with: Spice up your baby carrot life with the choice of ranchers everywhere.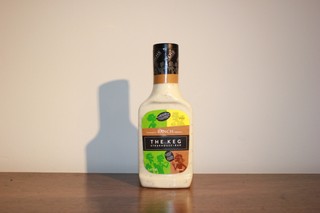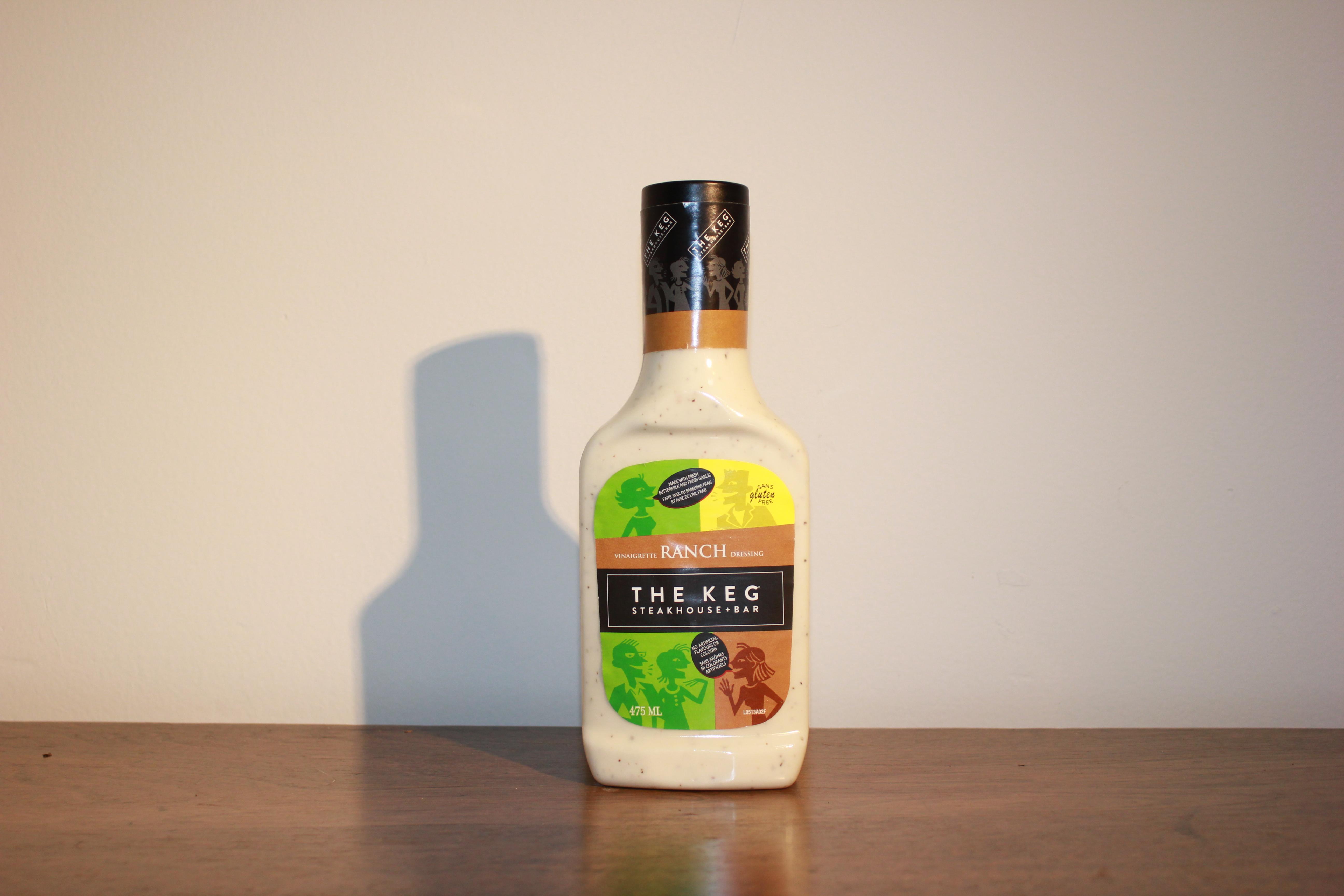 The Keg Ranch Dressing
The Keg brings to mind my teenage birthday dinners with family in Red Deer, Alberta, where the Keg was the nicest restaurant in town. A corporate restaurant chain with locations across Canada and Western United States, the Keg isn't really known for their salad dressings, but rather their overpriced steaks and something called Billy Miner Pie. Let's see if this ranch is as classy as my 14th birthday.
Taste: According to the bottle it has "real buttermilk and fresh garlic." Can definitely taste both. The texture of this one is also very thick and held together. Of all of them, it was the least free-flowing.
Ranchiness: Fine. Missing a bit of a kick, or any kind of interesting flavor, though. This is mundane.
Pairs best with: This is a salad ranch you get at a large corporate restaurant.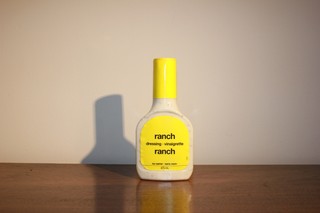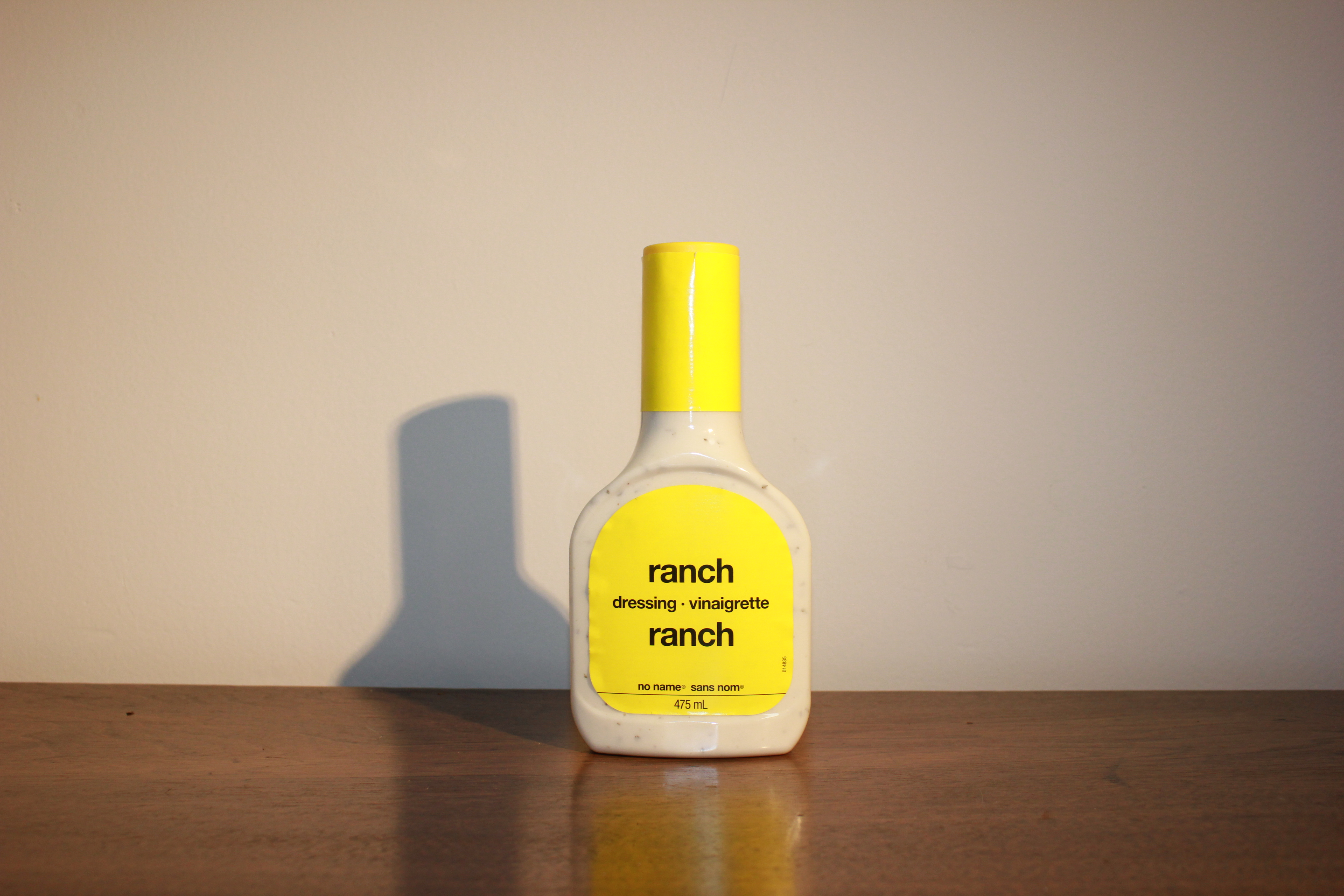 No Name Ranch Dressing
This bottle says it all. Here in Canada we have the blessed No Name brand, which features garish yellow labels with the simple name of the product. This is the ranch with the least frills and the least to yell about. It's just ranch. That's all it wants to be. That's all it will ever be.
Taste: Surprising amount of flavor. This tastes the most like a cool ranch Dorito, which is not a bad thing at all.
Ranchiness: Surprisingly very ranchy. Maybe it's the lack of distraction on the bottle, but I genuinely could only think of the word "ranch" while eating this.
Pairs best with: Really anything. I liked it best with the fries because I think it added a little bit of much needed pizzazz.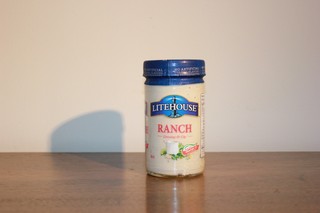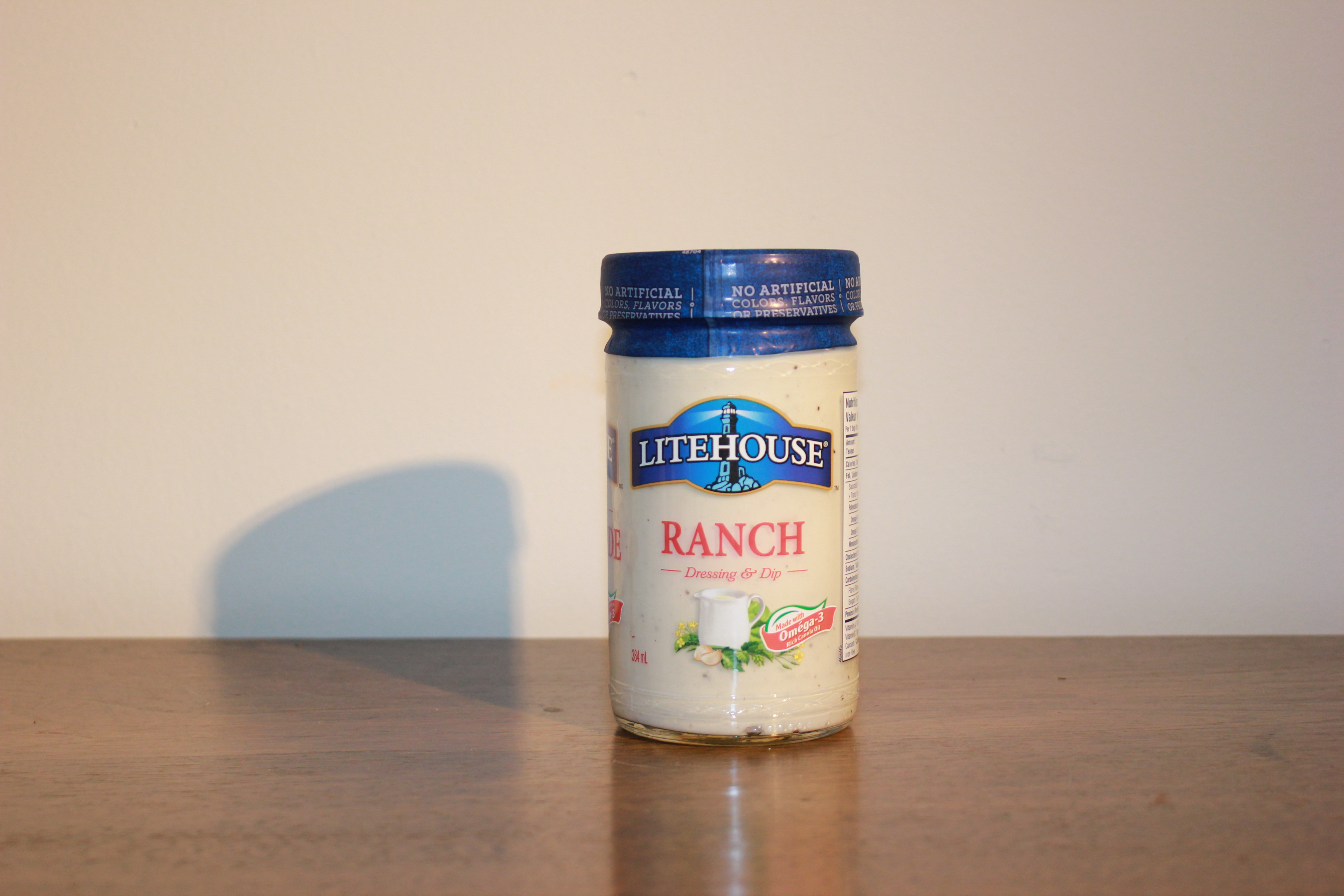 Litehouse Ranch Dressing
This was the only one of the six ranches I sampled that was sold in the fridge section of the grocery store. While this could mean less preservatives, it could also be a clever marketing ploy by Big Produce to encourage people to pair Litehouse brand ranch with raw veggies. We may never know.
Taste: Weirdly chunky? This one is the only one with buttermilk in its top three ingredients, so that might contribute to that. It is off-puttingly close to the yogurt end of the spectrum of creamy white things.
Ranchiness: Pretty dang ranchy. But in a "fresh veggies" way, not so much a "put it on your pizza" way.
Pairs best with: Those baby carrots are just crying out to be dipped in this creamy goop.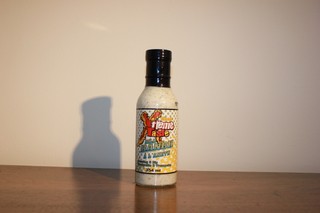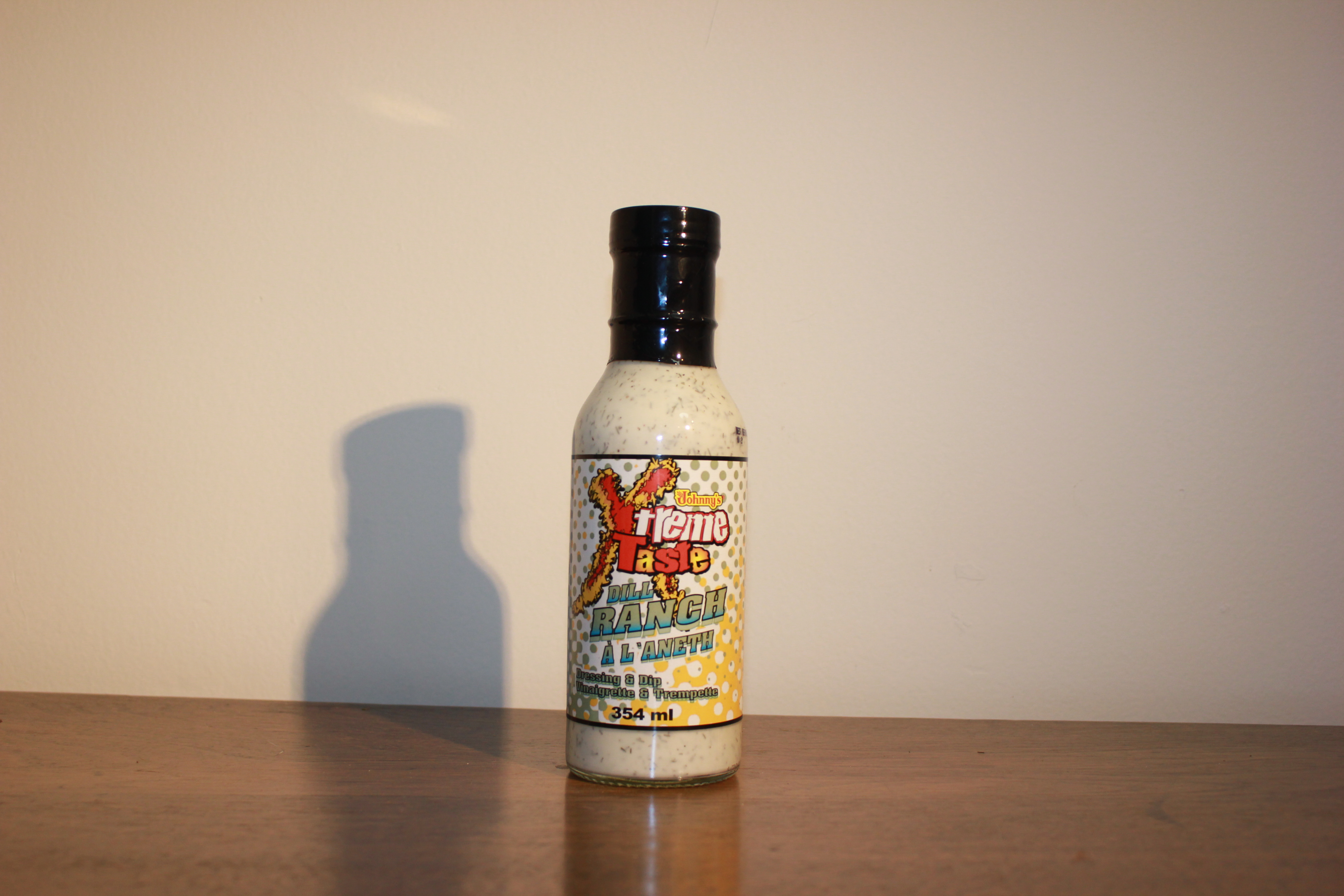 Johnny's Xtreme Taste Dill Ranch
While I had pledged to stick to exclusively original flavored ranches, Johnny's only makes the Xtreme Taste Dill Ranch and I couldn't resist. It was on the shelf next to a mystery sauce called "Jamaica Mistake," high above the other ranches. This was also, by far, the most expensive ranch. Let's see if money talks ranch.
Taste: This is overwhelming. This is a lot. This is the Guy Fieri of ranches. This sauce slid onto the plate and immediately made its presence known. This ranch is the loud drunk guy who decides to shotgun a beer and crowdsurf off a hotel awning after the Eagles won the Super Bowl—I want to like you and be happy for you, but just tone it down, bro. It's ok to be cool for just like one second.
Ranchiness: The dill masks any true ranch flavour that exists. There might be real ranch under there somewhere, but I can't find it.
Pairs best with: In a strange twist, the pepperoni pizza actually helped cut the intensity. This ranch would overwhelm a lesser food item.
Conclusion
After sampling six ranch dressings available at my local grocery store, I can conclude that ranch is good. Don't listen to the haters.