Following Sexual Harassment Scandal, Reddi Wip Pulls Ads from Bill O'Reilly
When the canned whipped cream company takes a stand against you, you know you're in serious trouble.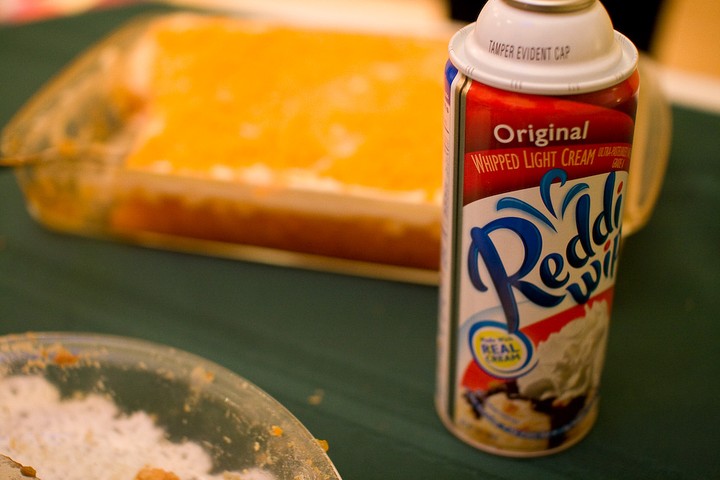 As you may or may not have heard by now, the New York Times dropped a bombshell story about The O'Reilly Factor host Bill O'Reilly on Saturday, revealing that his network, Fox News, has paid out $13 million to settle a number of sexual harassment and abuse suits against the conservative talking head over the past two decades.
As part of the fallout surrounding this revelation, at least 43 advertisers—including Mercedes-Benz, Hyundai, BMW, Lexus, Subaru, Bayer, and Esurance—have pulled their advertisement money from the show, though not all have pulled ads from the entire Fox network.
But you know that the gloves have really come off when cheerful whipped cream company Reddi Wip takes a stand against you.
In a tweet from this afternoon, Reddi Wip really let O'Reilly have it. And their Twitter handle is @RealReddiWip, so we can be certain it's not one of the surely dozens of imposters that must be out there trying to represent the whipped cream brand. Stand back, folks.
With more than 400 retweets and 2,000 likes, this tweet has seen by far the most engagement of any on Reddi Wip's account. It has also hundreds of comments of support from would-be boycotters who can now freely fill their fridges with dozens of red cans of the nitrous-oxide-fluffed mixture of dairy and corn syrup.
Reddi Wip's parent company, ConAgra Foods, confirmed to MUNCHIES that it is "indeed removing ads from the show."
Lovers of workplace sexual harassment will just have to turn to some other whipped topping if they find themselves in need of finishing off a sundae.