More Than 500 Restaurant and Bar Patrons Told to Wash Their Clothes After Russian Spy Attack
Locals who dined at Zizzi in Salisbury are being urged to do their laundry after a former Russian officer and his daughter were found unconscious.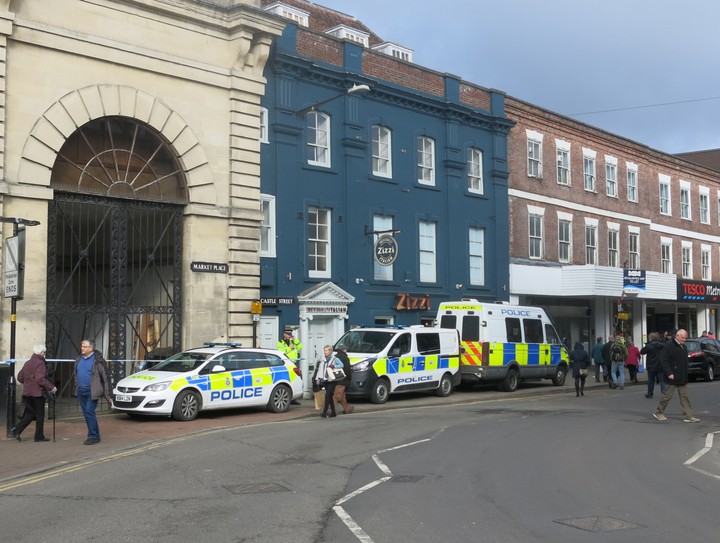 Photo via Flickr user peter_curb
More than 500 people in Salisbury, England are probably frantically pulling items out of their own closets or scrolling through selfies, trying to remember what they wore to dinner on what should've been an unremarkable Sunday evening earlier this month. Representatives from Public Health England have issued a warning to patrons of both Zizzi Italian restaurant and The Mill pub, recommending that they launder their clothes and thoroughly clean their electronic devices, after potentially being exposed to an extremely dangerous substance.
Former Russian military intelligence officer Sergei Skripal and his daughter, Yulia, were both found unconscious on a bench near the restaurant and pub on March 4. They remain in critical condition after being exposed to an as-yet-unnamed nerve agent. (Authorities have confirmed that they know what contaminant was used on the Skripals, but have declined to identify it). Although the Skripals—and a police detective who stopped to help them—have all been in a local hospital for more than a week, authorities have only now addressed the wider Salisbury community, advising them to stay calm and, you know, maybe bag up and launder some of their clothing.
"Rigorous scientific analysis has been ongoing and continues but we have now learned there has been some trace contamination in both the Mill pub and Zizzi restaurant," Dame Sally Davies, the Chief Medical Officer of Public Health England, told the Salisbury Journal. "I'm therefore for advising as a belt and braces approach for people who were either in Zizzi's restaurant or the Mill pub from 1:30 PM last Sunday until closing on Monday should clean the clothes they wore and the possessions they handled while there."
Public Health England said that the contaminants posed a "low risk" to residents of the city, which is located about eight miles south of Stonehenge. Despite that attempt at reassurance, the organization also suggested that patrons of both Zizzi and The Mill should wash their clothes immediately and, if an item is dry-clean only, it should be "double-bagged in plastic until further information is available." All personal items, purses, and electronics should be washed with baby wipes, and jewelry and eyeglasses should be washed with water and detergent, assuming your hands have stopped shaking long enough to fill your sink.
The Evening Standard reports that the Skripals ate dinner—a seafood risotto—at Zizzi, and had a drink at the Mill shortly before they were both discovered unconscious. The table and chairs where they sat at Zizzi were "so seriously contaminated" that they have already been destroyed.
"We are shocked and saddened by the events in Salisbury this past week. Our thoughts are with the victims, their friends and family, and everyone in the Salisbury community who has been affected by this attack, as well as the police and emergency services who have been working tirelessly across the last seven days," Zizzi said in a statement. Both the restaurant and the Mill pub remain closed as officers try to determine where Skripal and his daughter came into contact with the nerve agent.
On Monday, Prime Minister Theresa May said that it was "highly likely" that Russia was responsible for the attack. "Either this was a direct action by the Russian state against our country, or the Russian government lost control of its potentially catastrophically damaging nerve agent and allowed it to get into the hands of others," she said.
Both Sergei and Yulia remain in critical condition. Russia has denied being involved in the attack; one legislator called May's comments "hasty and irresponsible."