Oblivious Grandma Fills Her Louis Vuitton Handbag with Fresh Fish
When Grandma wants to be a baller like that, how can you even be mad?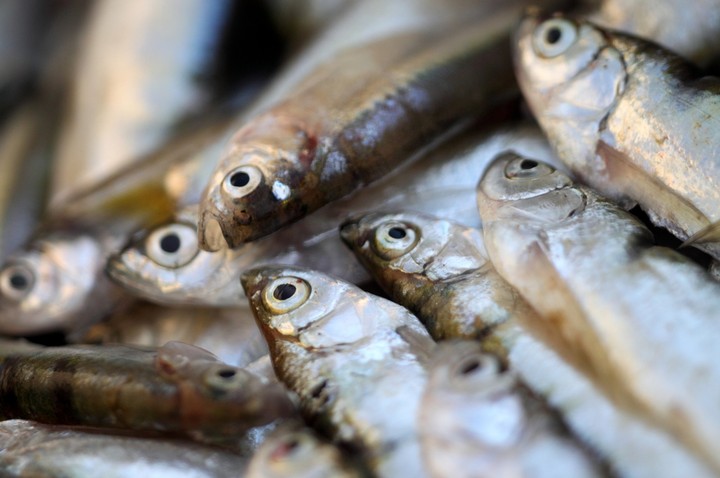 Photo via Flickr user _paVan_
A Louis Vuitton Neverfull bag will run you at least a thousand bucks.
That's a steep price for a bag that claims it can never be filled. But one Taiwanese grandmother proved that a Neverfull can indeed be filled—with anything she damn well pleases.
Reports emerged this week of an unnamed man who fancied himself a Louis Vuitton don and gifted his grandmother one of the exorbitantly expensive bags. But what he probably didn't expect is that she would try to fill it with fresh (i.e., dead) milkfish, proving that the adorable obliviousness of grandmothers knows no bounds.
In a post to Chinese social media site Dcard, the doting grandson claimed he bought her the bag because she had been using the same old handbag for years and he wanted to spoil her. Nice. But he had apparently neglected to mention how much the bag was worth, which would have been tacky anyway, and instead sent Grandma on her way with her fancy tote.
READ MORE: 91-Year-Old Nonna Marijuana Is the Queen of Weed Cuisine
Shortly thereafter, the Dcard user claimed he was made "speechless" when he was waved down by his grandmother as she was clutching her LV Neverfull full of grocery store fish. Ever the adoring grandson, he continued to withhold any information regarding the price of the bag because she seemed so happy.
According to the BBC, the post got more than 31,000 likes and generally supportive comments such as, "Your granny must be most fashionable person at the market, walking around like she's strutting on the runway, even the fish has gone up in value!"
Some might cringe at the idea of such a reckless move, but brazenly filling your Vuitton bag with a big pile of wet seafood is, if we must say so, pretty much the most gangster shit ever.