$1.2 Million Fajita Theft Scheme Uncovered by Texas Prosecutors
That is a very large quantity of fajitas.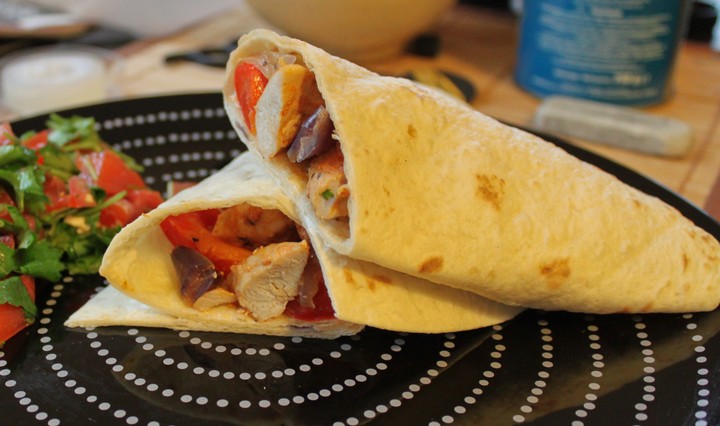 Photo via Flickr user Denis Dervisevic.
We've covered our fair share of food theft here at MUNCHIES, from a heist of live honey bees to stolen avocados being sold on Facebook.
But these crimes are usually an overnight affair, employing sneaky and precise tactics; rarely do we come across instances of a thief playing a long game, a case like that of Cameron County Texas Juvenile Justice Department Employee Gilberto Escaramilla.
According to the Brownsville Herald, Escaramilla fessed up to stealing $1.2 million worth of fajitas over a nine-year period. The nearly decade-long scheme was exposed in August, when an 800-pound delivery of fajitas arrived at the Juvenile Justice Department, while Escaramilla had taken the day off for a medical appointment.
When the delivery driver was told there had been a mix-up because the Juvenile Justice Department did not serve fajitas, he informed them that he had been delivering fajitas there for nine years.
READ MORE: The Great Avocado Robbery
"The receiver of the call rushes off to the supervisor and conveys to her the discussion that had been had, and that breaks the case," Cameron County District Attorney Luis V. Saenz told the Brownsville Herald. "When Mr. Escamilla reports to work the next day, he is confronted with the discussion and he admits he had been stealing fajitas for nine years."
Escaramilla was promptly fired and investigated, whereupon police found his fridge stocked with fajitas. After a deeper dive into invoices and purchasing orders, the DA's office concluded that Escaramilla's theft totaled $1,251,578 worth of fajitas, which he was using for re-sale, and not for personal consumption, and which were ultimately ending up in the hands of unspecified "purchasers."
"He would literally, on the day he ordered them, deliver them to customers he had already lined up," Saenz told the Brownsville Herald. "We've been able to uncover two of his purchasers, and they are cooperating with the investigation."
The DA's investigation culminated in Escaramilla's arrest last week on a charge of first-degree theft felony. MUNCHIES contacted Cameron County District Attorney Luis V. Saenz for further comment on the matter but has not yet received a response.