Every barbecue needs some cornbread, especially one that is laced with cannabis.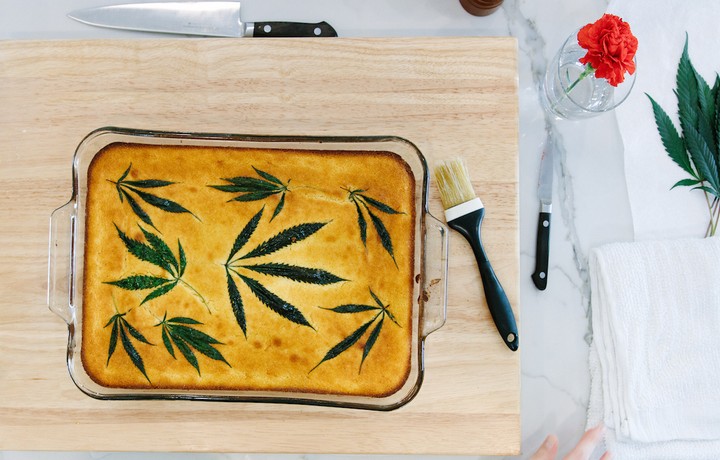 Servings: 8
Prep: 15 minutes
Total: 40 minutes
Ingredients
CBD butter, for greasing (optional)
1 cup|170 grams all-purpose flour
1 cup|185 grams cornmeal
1/2 teaspoon baking powder
1/2 teaspoon kosher salt
8 tablespoons|113 grams unsalted butter, cubed, at room temperature
1/2 cup|114 grams granulated sugar
1/4 cup|60 ml honey
3 large eggs
1 cup|250 ml buttermilk
Directions
1. Heat the oven to 400°F. Grease an 8-inch-by-8-inch baking dish with the CBD butter and set aside.
2. In a medium bowl, combine the flour, cornmeal, baking powder, and salt and set aside.
3. In the bowl of a stand mixer fitted with a paddle attachment, beat the butter, sugar, and honey until light and fluffy, about 5 minutes. Add in the eggs, one at a time, until fully incorporated. Add in the buttermilk and mix until smooth. Add in the dry ingredients and mix until combined. Pour the batter into the prepared baking dish and spread into an even layer. Bake until the cornbread is golden on top and cooked in the middle, about 25 minutes. Cool slightly before turning out onto a cooling rack.