The Chow Mein Sandwich Is the Original Ramen Burger
Except it's the exact opposite.
The chow mein sandwich is, like the city of its origin, quintessentially working class. For just a few bucks, a patron of one of Fall River's many American Chinese food restaurants can snag a chow mein sandwich, some French fries, and an orange soda (yep, this combination is actually a thing).
At a time in food culture when we have become obsessed with tracing any particular dish to its original "authentic" roots, the chow mein sandwich is decidedly inauthentic. In some ways, it's like the original ramen burger, except the opposite: rather than crispy noodles bookending a greasy meat patty, the noodles serve as the centerpiece, sandwiched between two halves of a limp burger bun.
This glorious-yet-bizarre bastardization of Chinese food is a very real part of the fabric of Chinese food in this country, but for some reason has been relegated to southeastern New England.
I'm from Massachusetts, but I grew up on the chow mein sandwich-barren north shore, and until last weekend, I'd never even been to Fall River, let alone eaten its most famous sandwich. So I hopped in my car with my brother Sean—another north shore townie kid looking for an exotic culinary experience on the theretofore unexplored deep south shore—and headed south down I-95 in search of China Star, which, according to Yelp, served the best Chow Mein sandwich in town of any restaurant open on Sunday.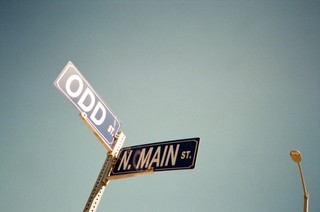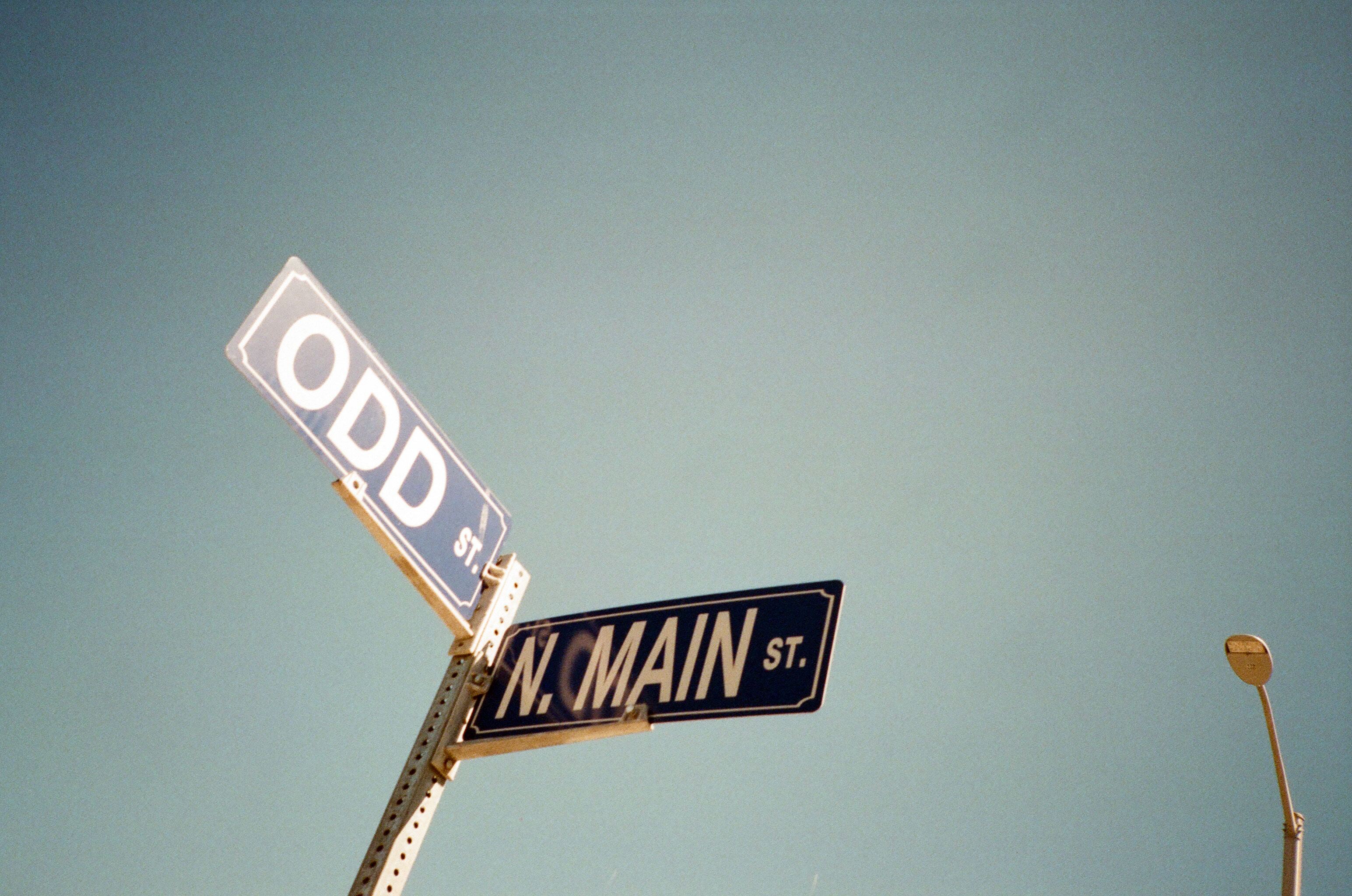 Fall River is the dictionary definition of a post-industrial American city. In the 19th century, its mills produced a lot of textiles and a lot of wealth. Take a drive up Rock St., and you'll see an array of breathtaking Victorian mansions. But the 20th century was less kind to the city, and by 2010 CQ Press listed Fall River as the 88th most dangerous city in the United States (the city's heroin epidemic, which endures, can't have helped with that).

Take a drive anywhere else through the city, and you'll see a mix of triple-deckers and brutalist architecture in disrepair. But Fall River isn't down for the count—the city motto is, after all, "We'll try." One thing the city is trying and succeeding at is chow mein sandwiches.
According to food historian Imogene Lim, chow mein sandwiches started appearing in Fall River's Chinese restaurants in the 1930s. The city's textile mills were packed with workers of mostly Quebecois, Irish, and English pedigree. Like owners of Chinese restaurants across America, Chinese restaurant owners in Fall River shrewdly tailored their menus to the tastes of the city's working-class population—half-soggy, half-crunchy noodles topped with a hearty brown gravy and served between a bun felt familiar. It resembled the sort of hearty, heavy food from the workers' home countries, and at five cents per, the chow mein sandwich was also affordable for your average textile mill worker.
The story of the chow mein sandwich cannot be told without the story of the chow mein noodle that hastened the sandwich's ascent toward the stuff of local legend. And the story of that chow mein noodle is one of the rich tapestry of immigration stories that makes America truly great.
It goes something like this: Frederick Wong left Canton, China in 1926 to study at Salem State College. En route to Salem, he made a pit stop in Fall River to visit an uncle who had a spot called Hong Kong Restaurant. After spending some time with his uncle, Frederick decided that instead of studying, he wanted to enter the restaurant business.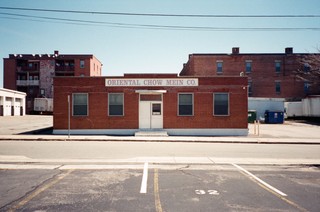 Frederick spent the next decade cooking food at his uncle's restaurant, until he'd earned enough money to start his own business. Eventually, Frederick set out on his own, and in 1938 founded Oriental Chow Mein Company in a brick building on Fall River's Eighth Street.

If you're from New England or the surrounding area and you've ever bought chow mein noodles at the supermarket—the crispy, deep-fried kind, not the pliable pan-fried variety—they almost certainly came in a yellow, blue, and red box, and they almost certainly were branded Original Hoo-Mee Chow Mein Mix. That's Oriental Chow Mein Company's hallmark product, and if you're eating a chow mein sandwich, you're probably eating Hoo-Mee Chow Mein noodles.
By the late 1930s, chow mein sandwiches began popping up on menus outside Fall River—they caught on in Rhode Island.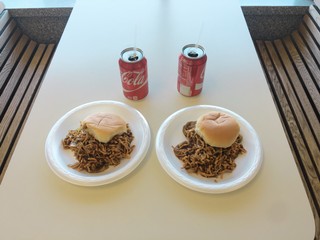 The chow mein sandwich is not complex—it consists of crunchy noodles soaked in a super salty, meaty, brown gravy until they're no longer all that crunchy, then combined with ground pork, onion, celery, and a gelatinous brown gravy that tastes better than it sounds, and slapped sloppily between either half of a cheap hamburger bun. Locals somehow eat it with their hands, but I chose to use a fork and knife, which was worth being treated like an interloper by the restaurant's staring patrons.
I spoke with a man from the southeastern corner of Massachusetts who calls himself "Frogo" and who has fond memories of eating chow mein sandwiches as a boy in his school cafeteria: "Man, they were so damn good!"
Considering that Chinese cuisine in America is more or less open-source, where successful dishes tend to rapidly move their way across the country until seemingly every restaurant has its own version of a particular dish (think General Tso's Chicken or Sweet and Sour Beef), it's pretty amazing that the chow mein sandwich hasn't spread beyond this one small region.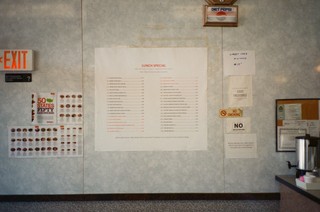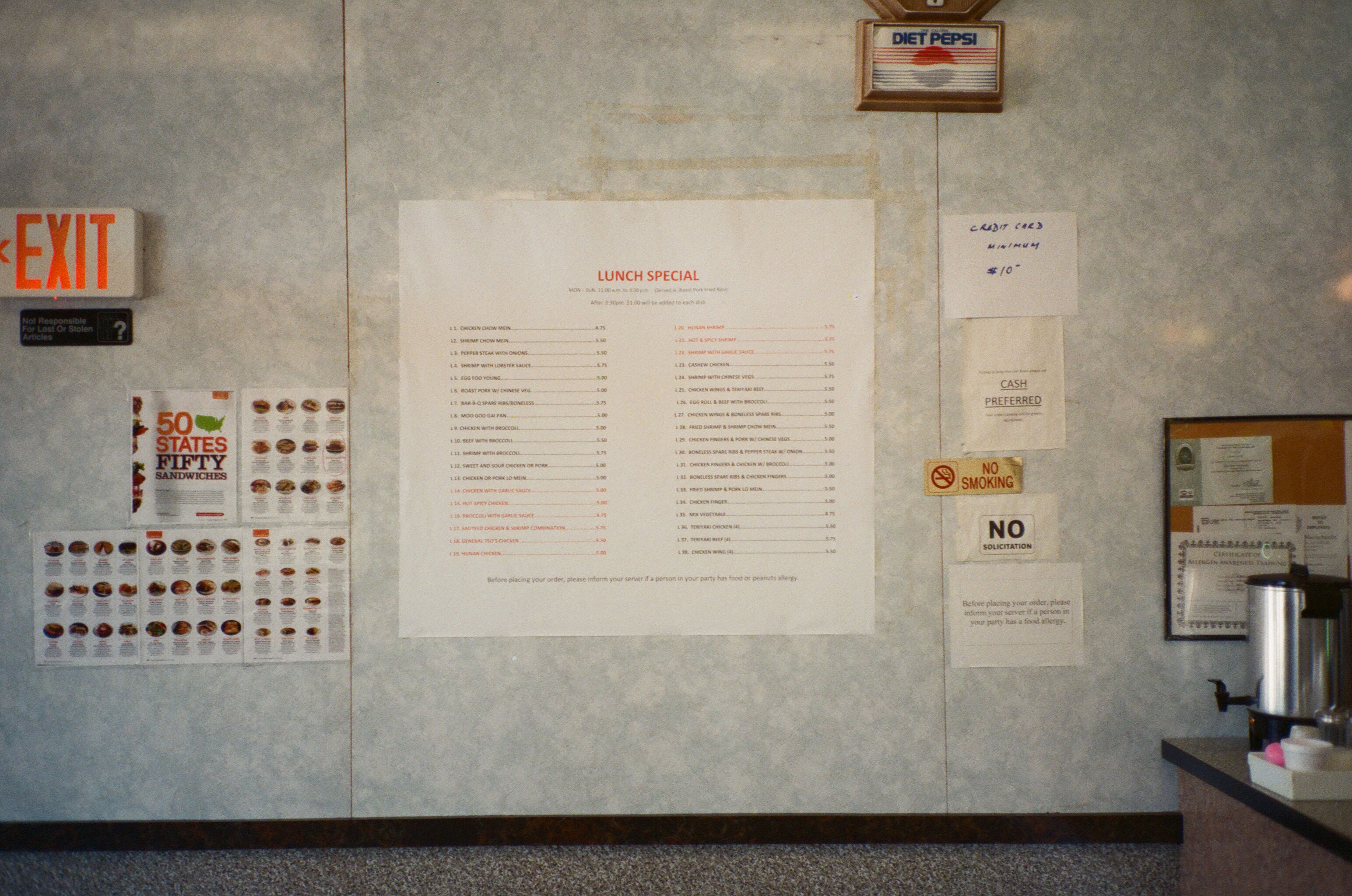 At China Star, two chow mein sandwiches and two Cokes came to a total of $6.50 (we skipped the French fries and the orange sodas, though local lore informs us that would have been the more traditional order). It's a lot more than the 5 cents it used to cost, but still not bad for a filling lunch, especially for a perpetually broke writer.
Upon paying, the cashier told me China Star goes through at least eight 25-pound boxes of Hoo-Mee Chow Mein noodles per week. That's 200 pounds of nearly air-light fried noodles, and about 400 sandwiches a week.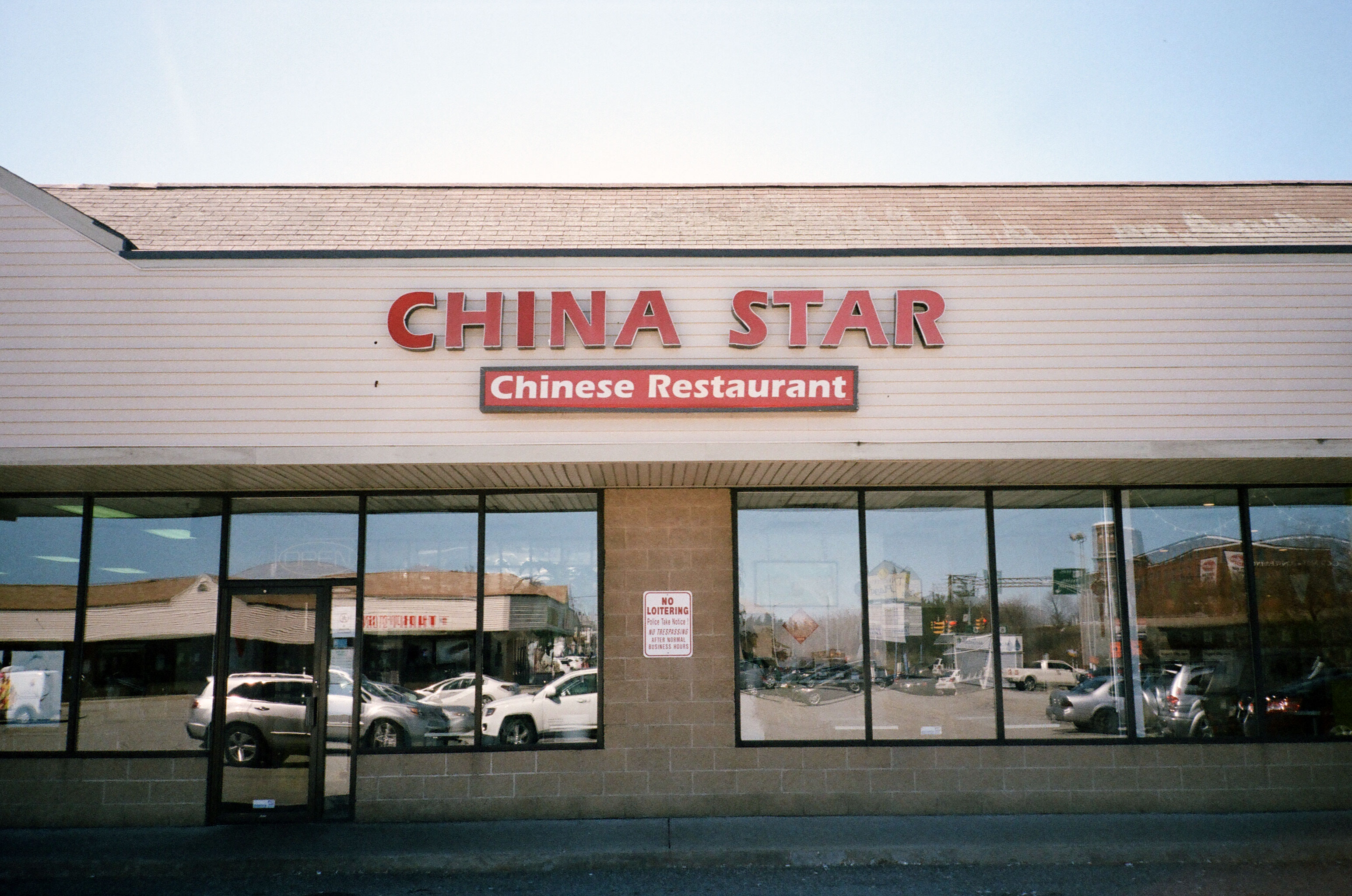 So if you ever find yourself in Fall River—and dammit you should figure out a way to someday find yourself in Fall River—go to China Star and eat a chow mein sandwich. Fall River is trying for you, and you should be trying for Fall River.