Papaya and Avocado Salsa
Avocado: it's not just for guacamole anymore.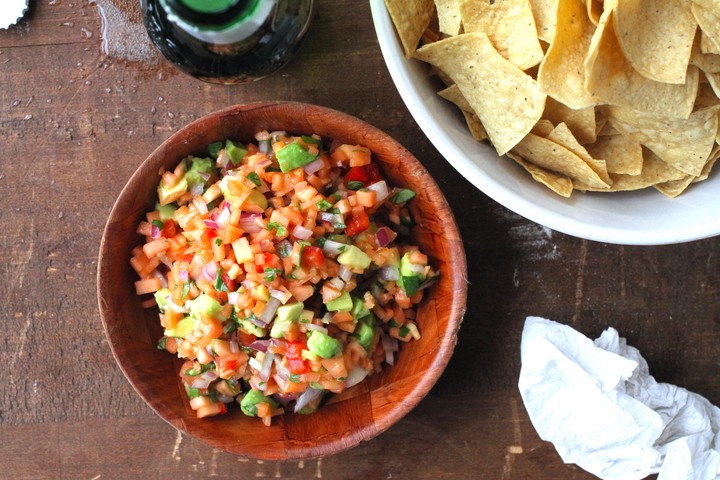 Photo by Farideh Sadeghin
Makes about 7 cups
Prep: 30 minutes
Total: 35 minutes
Ingredients
1 red bell pepper, seeded and diced
1 large red onions, diced
1 ripe papaya, peeled, seeded, and diced
2 avocados, peeled, pitted, and diced
1/3 cup diced cilantro
1/4 cup fresh lime juice
kosher salt, to taste
tortilla chips, for serving
Directions
Combine all ingredients in a large bowl and season with salt. Serve with tortilla chips.